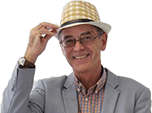 Cars in Short Supply at Auction Today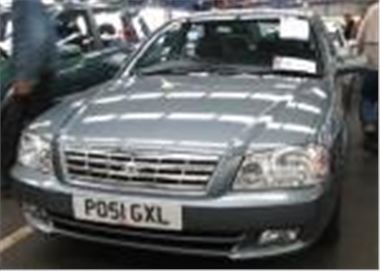 Registering masses of unsold new cars to 'fleets' at the end of September may have massaged new car sales figures, but it's done nothing to improve the supply of good used cars. Consequently, prices are still all over the place and nice examples are going way over book.
That wasn't the case for this 80k mile 2001/51 KIA Magentis mentioned last Friday which sold today for £3,500, having provided 3 ears and 80k miles of reasonably luxurious travel for about £9,000.
But it was for a 44k mile 98R Jag XK8 convertible, appropriately registered R90 XKB. With jaguar service stamps at 6k, 12k, 20k, 28k, 34k and 41k bidding became very competitive and it eventually went for £18,950.
A 91k mile Y reg S320 looked about right, gone for £16,100. But a shy 25k mile 03 reg CLK 270CDI Avantgard suffered withdrawal symptoms so I can't give any tips about residuals for status symbol coupes with oil powers engines under their bonnets.
A pair of 04 reg Motability Focus 1.6 Zetec auto 5 doors with 98 and 1,922 miles would have been cheap if they came for £7,700 apiece. The same 197 mile 04 reg C-MAX 1.8 Zetec as last week bid to £9,700 this week. A 34k mile 2001/51 RAV-4 2.0GX auto 5-door sold for £11,400. And a 22k mile Y reg Mercedes A140 Classic semi-automatic looked way down at a top bid of £4,450.
A pristine, black 24k mile 2001/51 reg Honda Civic 1.7 VTEC coupe was unsold for £5,800. An 02 reg 91k mile Golf TDI PD 130 estate looked about right at £6. And a 103k mile 2001/51 BMW 525d with leather looked like a wise buy at £9,700.
As always the best way to look for a specific car coming up at auction or to pre-check a day's sale is to visit
www.auctionview.co.uk
This service also now gives composite price information (average auction price, CAP and Glass's) and allows you to buy directly on-line.
For sales at BCA Edinburgh, click here for full details:
www.british-car-auctions.co.uk/main.asp?page=60
Brightwells next HUGE WEEKLY 4x4 SALE takes place next Tuesday 5th October at Leominster Market on the A49 by-pass, Leominster, Herefordshire, start time 11.00am, phone: 01568 611325, website:
www.brightwells.com
Comments