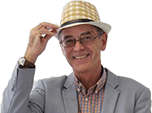 Big Day at Blackbushe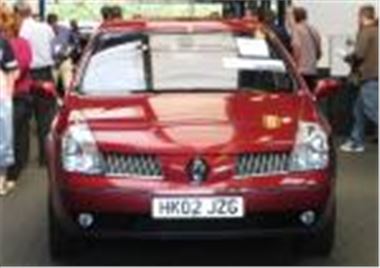 Today was a very lively sale for 1st September, with plenty of variety and at least one big fleet keen to shift cars to make way for 51 reg returns.
Mitsubishi dealers use Blackbushe to shift their more unusual part-exchanges. Today they had a smart black 13k mile 03 reg MINI One with alloys, a/c and rev counter which bid to £9,800, a 50k mile Y reg Celica 190 which bid to £8,900, a 96k mile 98R Daihatsu Fourtrak 2.8 TDX Independent which sold for £3,925, a 20k mile 03 reg Nissan Navara 2.5 4WD double cab which bid to £10,900 + VAT, an 88k mile 95N FTO 2.0 V6 MIVECS automatic which bid to £4,500, and an 8k mile 2004/53 reg Ford C-MAX 1.8 Ghia, which sold for a surprisingly low £9,300.
The Renault section sported no less than five Vel Satis, four with different engine/transmission combinations. Theoretically cheapest was the 29k mile 02 reg 2.2DCI Expression 6-speed manual, which bid to just £8,700. Next cheapest, a 14k mile 03 reg 2.0T Expression 6-speed manual which bid to £9,250. Next, an 8k mile 02 reg 2.0T Privilege 6-speed manual that sold for £9,500. Next, a 33k mile 03 reg 3.0V6 DCI Privilege auto with cloth seats and no satnav which apparently bid to £11,450. And finally a 12k mile 2002/52 reg 3.5V6 Initiale automatic with satnav and leather, which apparently bid to £12,900. Two new shape Scenics also featured. The 10k mile 2003/53 1.6 Authentique with no a/c bid to £8,400 and the 8k mile 2003/53 2.0VVT Dynamique with a/c, CD and sunroof sold for £11,900.
In the Leaseplan section the obvious cars made the most money. A 77k mile 02 reg BMW 316iSE sold for £9,650 and an 87k mile 2001/51 316iSE wasn't far behind at £9,450. Predictably, a 44k mile 03 reg 320dSE auto with the desirable additions of leather and sunroof ran away to make a monster £16,800. A 6k mile 2004/53 reg Audi A3 2.0TDI 140 Sport 6-speed bid to £16,700 provisional. A 3k mile 04 reg Golf V TDI 105 SE 5-door sold for £13,500. And, though a 147k mile (yes 147k) Y reg Audi A4 B6 1.8T started sensibly at £4,500, it eventually sold for £6,550. Yet where buyers weren't fighting each other for cars there were some good buys. A 23k mile Y reg Silver Mercedes 200SLK 6-speed sold for £15,975, a 133k mile Y reg BMW 320dSE sold for £7,325, a 12k mile 2003/53 reg facelift Yaris 1.3 T3 5-door sold for £6,000 and top bid for a really nice 65k mile 2001/51 reg Silver BMW 525iSE manual was just £9,100.
There may be a short surge in prices over the coming weeks, but we are fast approaching bargain time when Christmas takes over from cars and prices hit their lowest.
Coming up are a big can sale tomorrow, the usual mix of fleet and part exchanges on Friday, more of the same on Monday, and a big Ford ex-rental sale on Tuesday 7th September. Next Top Car is Monday 13th.
As always the best way to look for a specific car coming up at auction or to pre-check a day's sale is to visit
www.auctionview.co.uk
Week Commencing Monday 6th September, BCA Edinburgh will be offering 800 Vehicles on offer from some of the UK's top vendors Click here for full details:
www.british-car-auctions.co.uk/main.asp?page=60
Brightwells next HUGE WEEKLY 4x4 SALE takes place on Tuesday 7th September at Leominster Market on the A49 by-pass, Leominster, Herefordshire, start time 11.00am, phone: 01568 611325, website:
www.brightwells.com
Comments