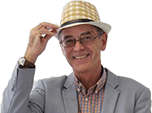 Up to £3,050 Off Almeras and Tinos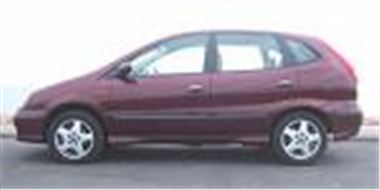 www.new-car-discount.com
has the up to £3050 off Nissan Almera and Almera Tino. They have limited stock for immediate delivery or you can order on the new '54'Plate. All cars are UK cars with full UK specification and 3 year Nissan warranty , 12 months VED and free delivery in mainland UK.
Telephone 08703 500144 or visit
www.new-car-discount.com
for more info.
Nissan Almera
1.5 16v S 3 door £7188 save £2807
1.5 S 4 or 5 door £8000
1.5 SE 3 door £7872
1.5 SE 4 or 5 door £8592
1.5 SVE 3 door £9408
1.5 SVE 5 door £10128
1.8 16v S 3 door 4 auto £8784
1.8 S 4 or 5 door 4 auto £9504
1.8 SE 3 door 5 manual £8496
1.8 SE 4 or 5 door 5 manual £9216
1.8 SE 3 door 4 auto £9408
1.8 SE 4 or 5 door 4 auto £10128
1.8 SVE 3 door 5 manual £10032
1.8 SVE 5 door 5 manual £10752
1.8 SVE 3 door 4 auto £109441.8 SVE 5 door 4 auto £11664
1.8 SXE 3 door 5 manual £10368
1.8 SXE 5 door 5 manual£11088
2.2 dCi 112 SE 3 door 5 manual £9456
2.2 Dci 112 SE 4 or 5 door 5 manual £10176
2.2 DCI 112 SVE 3 door 5 manual £10992
2.2 Dci 112 SVE 5 door 5 manual £11712
2.2 DCI 136 SE 3 door 6 manual £9696
2.2 DCI 136 SE 4 or 5 door 6 manual £10416
2.2 DCI 136 SVE 3 door 6 manual £11232
2.2 DCI 136SVE 5 door 6 manual £11952
2.2 DCI SXE SXE 3 door 6 manual £11568
2.2 DCI SXE 5 door 6 manual £12288 save £2961
Nissan Almera Tino
1.8 16v S 5 door 5 manual £10000 save £2995
1.8 S 5 door 4 auto £11088
1.8 SE 5 door 5 manual £11088
1.8 SE 5 door 4 auto £12048
1.8 SVE 5 door 5 manual £13008
1.8 SVE 5 door 4 auto £13968
2.2 dCi 112 S 5 door 5 manua £11088
2.2 dci 112 SE 5 door 5 manual £12048
2.2 DCI 112 SVE 5 door 5 manual £13968
2.2 dCi 136 SE 5 door 6 manual £12384
2.2 DCI 136 SVE 5 door 6 manual £14300 save £3050
More at Link
www.new-car-discount.com
Comments