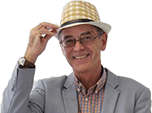 Up to 19% Off UK Supplied Audi A4s
www.drivethedeal.com
is offering a free SE pack, or a free Sport pack on A4 TDi 130 models, together with extra savings on the Automatic Gearbox. The offer on the Sport is a new offer, and makes a TDi 130 Sport really good value (£500 cheaper than it was last week!).
www.drivethedeal.com
savings on Audi A4 are now up to 19% off manufacturers list prices.
The prices are as follows:
Audi A4 Saloon 1.9 TDi 130 SE Manual £19202 saving £2438
Audi A4 Saloon 1.9 TDi 130 SE Auto £19575 saving £3515
Audi A4 Saloon 1.9 TDi 130 Sport Man £19133 saving £3298
Audi A4 Saloon 1.9 TDi 130 Sport Auto £19506 saving £4374
Audi A4 Avant 1.9 TDi 130 SE Manual £20251 saving £2539
Audi A4 Avant 1.9 TDi 130 SE Auto £20625 saving £3615
Audi A4 Avant 1.9 TDi 130 Sport Manual £20182 saving £3398
Audi A4 Avant 1.9 TDi 130 Sport Auto £20555 saving £4475
More at
www.drivethedeal.com
Comments