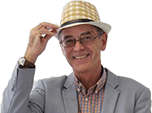 Motor Show Live Highlights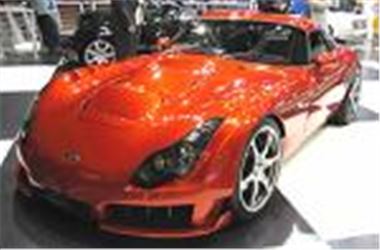 The Sunday Times Motor Show Live
www.motorshowlive.com
at the NEC, Birmingham opens to the public from 27th May to 6th June.
I had a look round on press day and these are my recommended 'Must Sees':-
Exhibitors include:-
Aston Martin: NEW DB9 and DB9 Volante
Audi: Fantastic NEW A6, NEW A8 W12 + many more
Bentley: Arnage R and Arnage T facelift, Continental Coupe.
Caterham: Superlight 500.
Chrysler: NEW 300C, NEW £27,995 Crossfire roadster.
Citroen: NEW C2 VTS, C2 GT, C3 XTR.
Daewoo: NEW Nubira station wagon and Lacetti
Daihatsu: Copen + many more
Ferrari: NEW 612 Scaglietti
FIAT: Trepiunto concept, Panda SUV, IDEA, Doblo high-top.
Ford: NEW Ford GT40, Fiesta ST, Fiesta RS, Mondeo TDCI 155, Thunderbirds + many more
Gibbs: Aquada amphibian + 7 seater V8 (demo in lake outside).
Honda: HSC concept car (NSX replacement); IMAS hybrid.
Hyundai: NEW Tucson SUV.
Invicta: Invicta S1.
Jaguar: S-Type diesel.
KIA: NEW Picanto.
Land Rover: NEW Discovery III 7 seater.
Lexus: NEW RX400h hybrid, IS200 facelift, LF-X concept.
Lotus: Toyota powered Elise 111R, new Exige + more
Marcos: "All NEW car"
Maserati: NEW Quattroporte + facelifted 4200 coupes
Mazda: New MX-Flexa (Mazda 4), Kusabi concept car.
MG/Rover: 75 V8, 75 limo; 25 and 45 , MGXR, MGZS facelifts
Mercedes: NEW McCaren Mercedes SLR.
MINI: NEW convertible, MINI facelift, + MINI Open Air Theatre
Mitsubishi: NEW Colt hatchback, NEW Colt roadster concept, NEW Grandis 7 seater MPV
Morgan: NEW Roadster with 220bhp 3.0 V6 replaces Plus 8
Nissan: NEW Nissan Murano SUV.
Noble: NEW M400.
Peugeot: NEW 407.
Porsche: NEW £310,000 Carrera GT.
Renault: NEW Modus, Megane 225, 7-seater Grand Scenic.
Rolls Royce: NEW 100EX convertible.
SEAT: NEW Altea, Ibiza 188 Cupra
Skoda: NEW Octavia.
SMART: NEW ForFour.
Suzuki: NEW Concept S, NEW Landbreeze concept, S-Ride concept.
Top Gear stand: The Toyota Hi Lux they couldn't kill.
Toyota: NEW 7-seater Corolla Verso, Corolla facelift.
TVR: NEW Sagaris, NEW Typhon.
Vauxhall: NEW VXR brand of performance cars + NEW Tigra CC + Insignia conxept
VW: NEW Trek Polo soft-roader, Polo GT, Phaeton V10 diesel.
Volvo: NEW V50, updated S60, V70, S80.
No Alfas, no BMWs, no mainstream Mercedes, no Lamboghinis, no Protons.
EXTRA FEATURES OF MOTORSHOW LIVE:
One of the new features of Motor Show Live is Taster Test Drive: a chance to test-drive cars as well as look at them.
Cars available to drive are: Daihatsu Charade, Copen or Terios Sport; Honda Jazz, Civic or Civic IMA; Hyundai Getz, Matrix or Coupe; MG Rover 45, 75 Tourer, ZT or ZS 180; Nissan Micra; Subaru Impreza, Forester or Legacy, and Vauxhall new Astra or Meriva.
Taster Test drives are accompanied by a co-driver on a specially designed outdoor circuit. They are free to holders of a general admission ticket and available on each day of the show. Visitors simply need to come with a valid drivers licence and head towards the booking area to register.
Caterham Experience: Be driven for 3 laps around a spacial slalom circuit.
LandRover Indoor Off-Road Course.
Outdoor 4x4 Experience.
BSM driving course for 14 - 17 year olds.
Motropolis 'city of the future' display with Octane and Guru.
Fantastic Thunderbirds feature in Ford Hall (Hall 4).
The show is open to the public 28th May to 6th June. General admission is £16 (children/senior citizens £9).
The public may also attend on Public Preview Day, Thursday 27th May. General admission is £40.
Opening hours 9.00am to 7.00pm. Car Parks open from 7.30am. Parking costs £8.50 a day.
Tuesday 25th and Wednesday 26th, Press Day and Business Day respectively, are not open to the public.
For more information and to book tickets now, visit
www.motorshowlive.com
or phone 0870 730 2004.
Comments