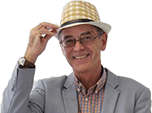 Classic Auction on Monday 19th April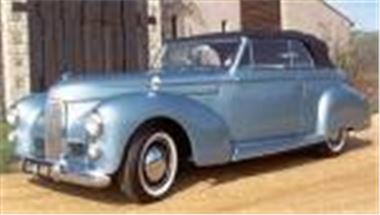 BCA holds its next Classic Car auction at its Bridgwater auction centre next Monday. The centre is on the A38 Bristol Road, Bridgwater, Somerset, tel: 01278 685511. The sale starts with automobilia at 1.00pm, with motor vehicles from 2.00pm. Viewing on sale day from 9.30am and on Sunday 18th from 1.00pm - 4.00pm.
The more interesting cars for sale include:-
c1956 Renault 4CV racer with 1,565cc Gordini engine: est £2,400 - £3,000.
1933 Austin 16/6 Westminster saloon: est £9,750 - £11,000
1938 Lanchester 14 Coupe by Charlesworth: est £8,500 - £9,500
1949 One Bentley Mk VI: est £15,000 - £17,500
1938 BSA Scout Series V roadster: est £6,500 - £7,500
1958 Jaguar XK150 3.4 DHC: est £33,000 - £35,000
1934 Riley Nine special: est £7,500 - £8,500
1935 Austin Eighteen York saloon: est £7,000 - £8,000
1984 base Suffolk SS100 Jaguar replica: est £37,000 - £39,000
1949 Humber Super Snipe Tickford DHC: est £18,000 - £22,000
1949 Another Bentley Mk VI: est £7,000 - £8,000
1966 Gilbern Genie (1966 London Motor Show Car): est £5,500 - £6,500
1988 Venturi MVS 210 Turbo coupe: est £9,500 - £11,000
1959 MGA Twin-Cam roadster: est £15,000 - £16,500
Full list at
www.classic-car-auction.co.uk
Comments