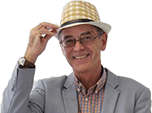 Haynes gets into SEX Manuals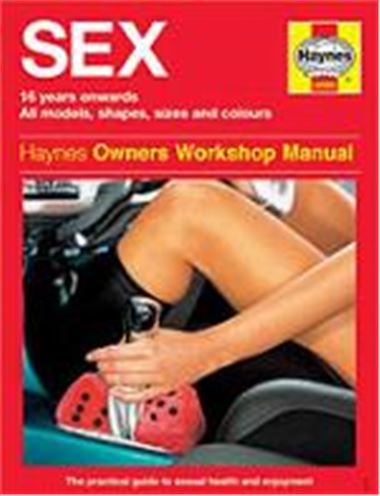 First it was car manuals, then the MAN manual, then the BABY manual, and now the SEX manual, from
www.haynes.co.uk/sexmanual.asp
With devastating logic, Haynes tells us Sex and cars have been inextricably linked for years, and it will come as no surprise that a large proportion of all sex takes place in cars. So what is more logical than a Sex manual from Haynes?
The SEX Manual contains
Step-by-step instructions for safer and more enjoyable sex.
Unique advice on sex in cars, backed up by real-life stories.
Written from hands-on experience by Dr Ian Banks, a well-known healthcare professional.
Colour fault finding charts for fast diagnosis of sex-related conditions.
Most sex is of the recreational variety, which is just as well or there would be even more people on the planet. Few people will admit to a lack of expertise, but as with driving, there is always scope to improve on the basic technique. And also as with driving, sex is an activity which brings pleasure when skilfully exercised but can be dangerous if the risks are ignored.
Easy, step-by-step problem solving charts
As you would expect from Haynes, this manual contains detailed explanations of how the relevant parts work and fit together, what happens if they don't, and what you can do about it. There are answers to questions which you may never have thought of asking - does having sex on an aeroplane make your private parts swell up? - and down-to-earth advice on everything from HRT to S&M. No previous knowledge is assumed and no qualifications are needed, although a willing partner would be an asset. Besides helping you become a great lover, the manual will enable you to
maintain your tackle in optimum condition prevent corrosion of vital parts;
understand your partner's desires;
decide when to call in professional assistance;
The writer John Steinbeck famously said that men of his generation knew more about the Model T Ford ignition coil than they did about important parts of the female anatomy. This is the first Haynes manual intended to reverse that position.
As with driving, sex is an activity which brings pleasure when skilfully exercised but the risks shouldn't be ignored. There are up to 25 different sexually transmitted infections (STIs) out there. And one in nine people has had one, which means the chances of picking one up are surprisingly high. Eight STIs have no symptoms and four, while treatable, are still without a cure. This could mean problems under the bonnet such as recurring rashes or warts, lifelong herpes and even permanent infertility. So make sure your next ride's a safe one, don't play the sex lottery, always use a condom! For further information on STIs visit:
www.playingsafely.co.uk
The Author: Dr. Ian Banks has written several popular health titles, including the best-selling Haynes Man and Baby Manuals. He is also the author of the NHS Direct Health Care Guide, a frequent broadcaster (he was the resident doctor on Carlton TV's The Good Sex Guide Late), the president of the Men's Health Forum and a practising casualty doctor.
The Haynes SEX manual costs £12.99 from Haynes direct. To buy your copy, link here:
www.haynes.co.uk/sexmanual.asp
Comments