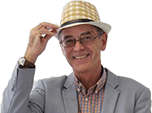 Cheap Beetle at Auction Today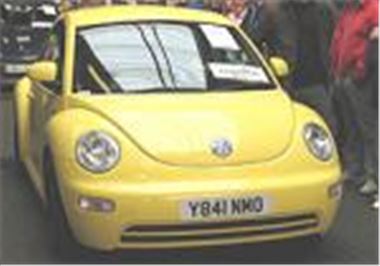 Blackbushe was buzzing today, all three halls flat out and plenty of bargains to be had.
The 97k mile 2001 Beetle 1.6 in the photo went to en enterprising entomologist for a mere £4,900. And it wasn't the only cheapie.
A clean radiant red but 109k mile 2000V Focus 1.8 Zetec 3-door went for £3,125; a 95k mile 2000X Mazda 626 2.0GSI for £3,225; a 111k mile 2000V Focus 2.0 Ghia estate for £3,400; an 85k mile 2000W E46 BMW 323i for £7,900; and a 74k mile 2001/51 Mercedes C220 CDI Sports Coupe for £11,550.
Three new shape Espaces went through in the Renault Finance section. The 15k mile 03 reg 2.0T Expression sold for £15,600; the 13k mile 03 reg 2.2 Expression sold for £17,400 and the 13k mile 2003/52 reg Grande Espace Privilege 3.0V6 diesel reached a top bid of £20,400.
A 14k mile 03 reg Megane 1.5 dCi 80 Expression with a/c sold for £8,600, which contrasted with the £7,600 reached by a 6k mile 03 reg Megane 1.4 petrol Expression in the LeasePlan section.
Ford also had quite a bit Blue Rosette ex-rental sale which kicked off with a 13k mile 03 reg Ford Ka 1.3ohc with alloys, sold for £4,350; a 13k mile 03 reg Fiesta 1.4LX 5-door, sold for £6,700; a 12k mile 03 reg Focus Zetec 1.6 5-dr, sold for £8,050; an 11k mile 03 reg Mondeo 1.8LX, bid to £7,900 provisional; and a 10k mile 03 reg Fusion 2 1.6 bid to £6,750.
Others worthy note were a 32K mile 2001X Prius with a flat battery that bid to a low £5,350 provisional; a 77k mile 2000X S-Type 3.0 manual, bid to a lowish £7,700 provisional and a 14k mile 2002/51 reg MINI Cooper with a/c and CD and in a very nice light green metallic which sold for the usual £10,600.
If you're thinking of buying at auction, as always the best way to look for a specific car or pre-check a day's sale is to visit
www.auctionview.co.uk
Next Brightwells HUGE WEEKLY 4x4 SALE is next Tuesday 24th February at Leominster Market on the A49 by-pass, Leominster, Herefordshire, start time 11.00am, phone: 01568 611325, website:
www.brightwells.com
Comments