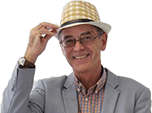 Discounted Cars In Stock for Delivery by Christmas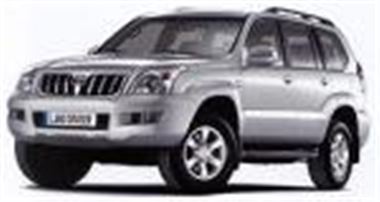 www.new-car-discount.com
has the following cars in stock right now for immediate delivery. Outstanding offers include one only Toyota Landcruiser LC4 D4D auto 5-dr cancelled order at £30,500, 2004 model Corsa 1.2 16v SXIs in metallic colours at £7,600, RAV-4 D-4D XT3s in metallic colours at £18,198 and Megane DCI 120 Dynamique 5-drs at £11,888. Mondeo TDCI 130 prices look very tasty to me as well.
PHYSICALLY AVAILABLE AS OF 4th December, but must phone 0161 430 7333 and quote Honest John as not all on
www.new-car-discount.com
website.
FIAT Punto Active 1.2 3-dr, 5 black, 1 lagoon blue: £5,795 OTR
FIAT Punto Active Sport 8v 3-dr, 3 in lagoon blue: £6,700 OTR
FIAT Punto Active 16v 3-dr in yellow: £7,650 OTR
Ford Mondeo 2.0 TDCI 115 LX 5dr in silver: £12.750 OTR
Ford Mondeo 2.0 TDCI 130 Zetec 5dr, 2 silver 1 black: £13,900 OTR
Ford Mondeo 2.0 TDCI 130 Zetec estates, 3 in silver: £14,850 OTR
Ford Mondeo 2.0 TDCI 130 Ghia 5dr, 2 in silver: £14,930
Renault Clio 1.2 16v Billabong 3-dr silver or cherry red: £8,070 OTR
Renault Megane 1.4 Expression 5-dr a/c, 2 silver 2 ink blue: £9,890
Megane 1.6 Dynamique 5-dr, 1 black, I ottaman blue: £10,600
Megane 1.9 DCI 120 Dyn 5-dr, 1 black 2 silver 4 ott blue: £11,938
TOYOTA: BEAT THE LEAD TIMES ON THESE CARS:
Toyota Yaris 1.0 T2 3-dr PAS, 3 electric blue, 1 silver: £6,495 OTR
Toyota Yaris 1.3 TSpirit 3-dr, met black, a\c, alys, s\r: £8,700 OTR
Toyota Avensis T3-X 2.0 D4D 5dr, 3 silver, 1 black: £14,100 OTR
Toyota RAV-4 XT3 2.0 D4D 5-dr, 3 in silver: £18,198 OTR
Toyota RAV-4 XT3 2.0 5-dr in black: £17,343 OTR
Toyota Landcruiser LC4 3.0 D4D Auto 5dr, Silver: £30,500 OTR
Vauxhall Zafira 2.0 DTI Club 7 str in ultra blue: £13,080 OTR
Vauxhall Zafira 2.0 DTI Elegance 7 str in ultra blue: £14,890 OTR
2004 Corsa 1.2 Design 3-drs, 3 in silver: £7,450 OTR
2004 Corsa 1.2 Design 5-dr, 1 in silver: £7,945 OTR
2004 Corsa Design CTDI diesel 5-dr, 2 in silver: £8,750 OTR
2004 Corsa SXI 1.2 3-dr, 6 in ultra blue: £7,600 OTR
2004 Corsa SXI 1.2 3-dr, black with a/c: £8,100 OTR
2004 Corsa SXI 1.2 5-dr, a/c, 2 in black, 1in ultra blue: £8,575 OTR
For many more offers, please link to
www.new-car-discount.com
Comments