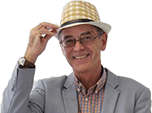 Plenty of Surprises at Auction Today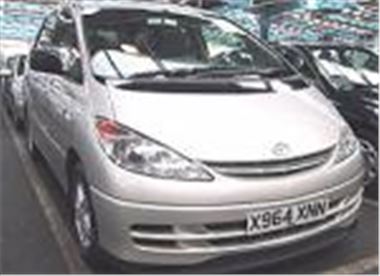 Today was one of the days that proves a visit to BCA Blackbushe at this time of year is usually worthwhile. I was late, so missed most of the morning, yet still saw enough to make me wish I was back in the job.
The Previa 2.4 CDX auto in the photo wouldn't have been one of my buys because, though starting the low side of £10k, it crept up to sell for £12k: quite a lot for a 3 year old 77k miler.
A pair of March 2003/03 reg KIA Carens 2.0LX diesels made their auction debut, both with just under 13k miles recorded and both apparently bidding to £7,450. That makes them a lot cheaper than the equivalent Picasso 2.0HDI with similar spec including aircon, and in all fairness, the Carens II is a very good 5-seater MPV worth putting on your shopping list. I'm far less enamoured of the Sedona 2.9 CRD, 03s of which were bidding to between £12,200 for LX manuals to £13,500 for SX autos.
A couple of late 3-Series came up in one of the dealer group sections. The 11k mile 2002/51 reg 318i 2.0 SE facelift sold for quite a high £13,400 considering the questionmark over it (why was it there?). But all the 18k mile 2002/51 reg 318i 2.0 Compact could raise was £11,400. A severely over-specced 16k mile 02 reg MINI Cooper S, with just about every option but strangely unattractive in silver and black, sold for £15,150 which must be around £5k less than it cost. A 32k mile 2000W CL500 sold for a low £36,800, yet a 75k mile 95N XJ6 3.2 Sport made a high £5,500.
As for bargains, today £2,100 would have put you into a silver 94L Mercedes C220 Classic, admittedly with a small matter of 196,000 miles. £2,500 bought a 2000X Honda Swindon Civic 1.4S which, at 179,000 miles single-handedly endorsed Honda's reputation for longevity. £2,900 bought a 76k mile 2000W Peugeot 406 1.8LX. A 62k mile 2001/51 Vectra 1.8LS went for £5k; an 81k 99V Focus 2.0 Ghia for £4k; a 49k mile 2000X Volvo S40 SXS 115bhp for £5,850, a 49k mile 2000X Primera 1.8SE for just £2,525 and so on. That Primera had to be bargain of the day.
But demand for wheelchair-friendly second-hand Yaris Verso, especially with a/c, now so far exceeds supply that even though a 61k mile 99V bid to £4,400, the vendor still refused to let it go for that.
Special Citroen Sale at Blackbushe on Friday, including plenty of C3s. For more of what's coming up where and when, link to
www.auctionview.co.uk
Brightwells HUGE 4x4 SALE at Leominster is now WEEKLY. The next is tomorrow, Tuesday 25th November at Leominster Market on the A49 by-pass, Leominster, Herefordshire, start time 11.00am, phone: 01568 611325, website:
www.brightwells.com
For upcoming Classic auctions see separate news item.
Comments