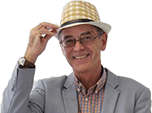 Honest John's Christmas Bookshop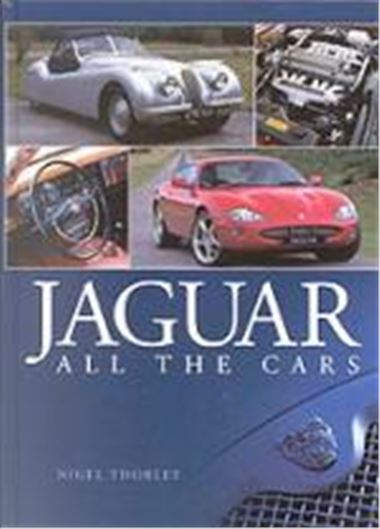 Use the Honest John bookshop link on the left to get straight into the bookshop. Meanwhile, here is Honest John's choice of car and car related books for your Christmas shopping list, with his opinion of every one.


ESSENTIALS

No. H994: Learn to Drive 2003-2004

Honest's Opinion: Passing the test is getting harder and there are lots of self-help books out there. But to my mind this is the clearest. It uses a combination of diagrams and photographs to explain driving techniques, road rules, basic maintenance (now part of the test) and everything else a new driver needs to know not just to pass the test but to be safe and responsible on the roads once they have. It's particularly good on the theory test with a big section of common sense multiple choice questions to prepare you for what needs to become second nature.

No. 3488: The CAR BOOK

Honest's Opinion: This is a book for people who know nothing about cars but have to know something if they don't want their car breaking down all the time. Everything is simply explained in a non technical manner anyone can understand. And that means everything from fitting a bike rack to routine checks and fault finding if something goes wrong. It's as appropriate for a young woman who has just bought her first car as it is for a retired gent contemplating minor car maintenance for the first time.

No. H868: THE MOTORCYCLE BOOK by Alan Seeley

Honest's Opinion: Increasingly, bikes make more sense than cars. They're more economical, more environmentally friendly and a heck of a lot quicker through traffic. Anyone contemplating making the shift from four wheels to two should buy this book. Every type of bike is covered, from step-through mopeds to Honda's massive GL1800 Gold Wing. But the important bit concentrates on getting you from the driving seat to the saddle. What to wear, which test option to take, which in turn governs the size of bike you'll be licensed to ride. All the important information is there and continues with an easily understandable section about the mechanical side, basic maintenance and the tools you'll need.


COFFEE TABLE

No. H4039 500 Fantastic Cars by Serge Bellu

Honest's Opinion: Every Christmas the 'Transport Sections' of bookshops fill up with tomes about dream cars. But this is the first I've seen containing no less than 500, most of which I'd never even heard of. It celebrates the combination of imagination and eccentricity and, of course, money and power to indulge dreams that would never have come true if someone else was paying. The '30s to '50s stuff is the best, kicking off with oddities like the 1933 Dymaxion and culminating with the 1958 GM Firebird III that looked like a spacecraft which never quite managed to take off. A perfect Christmas present for the car buffs of the family.


FUN

No. H401: The Ogri Collection volumes 1 – 3 by Paul Sample

Honest's Opinion: In an age of prissy political correctness, don't we all just love Ogri. He's the archetypal indestructible traditional British biker who lives on beer and fish and chips, hates cars and won't ride anything less than 750cc. What's always been fantastic about Paul Sample's cartoons is the hidden detail, so those of a sensitive disposition better not look too closely. But if anyone in the family is a biker, especially a born again biker, this is the ideal Christmas present for him or her.


No. H682: Cars in Films by Martin Buckley and Andrew Roberts

Honest's Opinion: For car freaks and movie buffs alike, this book identifies the wheels where trucks or cars are the stars. It also gives some sharply written synopses of the movies themselves. Here's a typical photo caption: "The Pegaso 102 and Richard Kiley outside the Hotel Velazquez in 'Spanish Affair'. Is that an Austin taxi parked behind?" If that doesn't whet your appetite, this book is not for you, so better to give it to someone who will relish every word and image. Even 'Quadrophenia' with a movie still of a youthful looking Sting get to feature. Particularly useful at Christmas when re-runs of some of the movies typically get aired.


No. H4024: Cars of the Fast and the Furious by Eddie Paul

Honest's Opinion: We've all seen the movies, we've all forgotten the dialogue and the plots, but we all remember the action and, if you're like me, we're still wondering what some of those 'rice rocket' cars were. The answers are in this book, together with fascinating background about how the cars were created and how the action was actually filmed. Don't even begin to expect to understand the tech-specs of the '94 Supra's engine, though.


WELL-LOVED MARQUES

No. H4001 Jaguar All The Cars by Nigel Thorley

Honest's Opinion: Every piece of information you could possibly require to win 'Mastermind' with Jaguar as your chosen subject. Full specifications with prices, performance figures, options, colour and trim combinations and numbers for every variety of Jaguar ever built from the Mk V and XK120 of 1948 to the X-350 and shock horror X and S type diesels of 2003. Every single change and nuance is included, mostly accompanied by a colour photograph. Strictly one for Jaguar enthusiasts to settle arguments with each other, but there are an awful lot of them out there.


No. H628: Alfa Romeo by David Owen

Honest's Opinion: As a kid I had a photo of a Giugaro 105 Series Bertone coupe on my bedroom wall and promised myself one by the time I was 30. My dream came true, I owned it for a year and never drove a more perfectly balanced car before or since. This book is about passion for Alfas old and relatively new. It perfectly captures what captivated me. I still fancy a late '77 or '78 Giulia 1300 Ti saloon with a 2000 engine under the bonnet, just like the one in 'The Man Who Loved Women' (a little known French comedy movie).


No. H429: Morris Minor Exploring the Legend by John Pessnell

Honest's Opinion: My dad and mum had a Morris Minor. And relatives spread the length and breadth of England, Scotland and Wales. Consequently I feel like I spent half my childhood in the back seat of a Morry Thou. But this was truly the British 'people's car', with a similar lifespan to the German one. This book covers everything the Minor ever was and ever became, from the underpowered 918cc side valve original to the V8 hot-rodded examples seen at shows. Anyone who ever owned, rode in or hankered after a Minor should have this book.


No. H645: Volkswagen Model History by Joachim Kuch

Honest's Opinion: The lavishly illustrated story of rear-engined VWs from start to finish, beginning with the fascinating story of how REME Major Ivan Hirst was given the job of recommissioning the bombed-out Wolfsburg factory in order to build 40,000 cars as transport for the occupying forces. The rest, as they say, is history. Nothing is neglected, with the Type 2 (Transporter) getting as much attention as the Beetle and all variations including the 181 covered. Did you know the idea for the Type 2 came from a modification of Ivan Hirst's 'Plattenwagen' factory hack? Or that the original soft-top microbus favoured by surfers was called the Samba? Neither did I.


No. H852: Lambretta An Illustrated History by Nigel Cox

Honest's Opinion: To most people all this conjures up are images of mods in parkas riding scooters covered with chrome mirrors. But in the 1940s and 1950s Lambretta was to Italy what Honda became to Japan. The first Lambretta 125M was a simple 55kg machine with a top speed of 39kph, an enclosed drive and, most importantly, a price tag of just 156,000 Lira. The first all-enclosed scooter, the LC, arrived in 1950. And within a few years, Lambretta had plants from Italy to Indonesia building scooters and simple three-wheeler trucks and taxis by the million. The whole story's here. Everything we ever wanted to know about what to many of us were our first sets of motorised wheels.


BIOGRAPHIES

No. H625: Juan Manuel Fangio by Karl Ludvigsen

Honest's Opinion: This is the story of toughest, bravest, most widely respected world champion driver who ever lived. The Argentinian from Balcarce raced Alfa Romeos, Ferraris, Maseratis, Mercedes and even a six cylinder '39 Chevrolet in which he won the 1940 Carretera Pan America, a race over 10,000 kilometres. At a time when Grand Prix racing was dominated by Italians, the book details the titanic struggle between Alfa Romeo and Ferrari that gave these cars the glamour they still enjoy today. Most of all, Fangio was exciting to watch, not for the sake of pleasing the crowds but because the only way he knew to drive was to drive to win.


No. H95: Murray Walker The very last word by Christopher Hilton

Honest's Opinion: This is an updated paperback (cheaper) follow-up to Murray's previous biography taking us right up to his last race. His dad was a motorcycle racer, so Murray grew up with oil in his baby bottle. He started commentating over the Tannoy system at Shelsley Walsh speed hill climb in 1948, and never looked back. In 1949 he was in BBC team for the first British Grand Prix at Silverstone. He became the voice of motor racing. Sometimes he irritated us. Sometimes he annoyed us. But we all loved him and we all take our hats off to the fact that he kept going as long as he could.


No. H4018: Flat Out, Flat Broke by Perry McCarthy

Honest's Opinion: This is the rags to rags story of one of Britain's most talented yet least lucky racing drivers. He sums it up himself with, "All I wanted to be was a Formula One World Champion. That wasn't too much to ask, was it?" His story is hilarious, heroic and heartbreaking. The roof over his family's heads was constantly under threat. Yet he kept going, never gave up, despite dragging bad luck along with him like a mangy dog. The Audi he co-drove in this year's Le-Mans was not only the only Audi to pack up, it broke down before he got to drive it. His story is a good read, by a good bloke. And, in this new paperback version, he takes of his mask to show us who really is Top Gear's 'The Stig'.


No. H822: Joey Dunlop by Mac McDiarmid

Honest's Opinion: Joey Dunlop was a hero loved by everyone in the biking world. In Bob Macmillan's words, "like the gladiators of old, Joey Dunlop gave us passion, pride, courage, danger and humility all rolled into one." It takes incredible courage to win an Isle of Man TT race once. Joey Dunlop won 25, on all classes of motorcycle from 125cc to 800cc. This lavishly illustrated book is a tribute to a true people's champion, who stayed at the top for 31 years, then tragically died doing what he loved best on an obscure race circuit in Estonia.


No. H844: Colin Chapman, the man and his cars

Honest's Opinion: Chapman was probably the most brilliant, most innovative and most ruthless sports and racing car engineer the World has ever seen. To Chapman, less was always more and no one pared weight away from a car better than him. The Americans laughed when the first tiny rear-engined Lotus racing cars appeared at the Indianapolis 500. They didn't laugh when the Lotus won. This book intimately describes the man's life and his achievements. He could only have been British. If only there were more Brits like him today.


AMERICANA

No. M2216: Dry Lakes and Drag Strips: The American Hot Rod

Honest's Opinion: This is all about speed and nothing but speed. Finding the longest, flattest surface in America and using it to get the max out of just about anything on wheels. Most were junkyard hot rod special, cobbled together from bits of old Fords that Henry never ever intended to reach 150. Ingenuity knew no bounds with 16 valve top ends and five bearing bottom ends for the Model T Ford. Lakesters were built out of aircraft drop tanks with four wheels and a big V8 and regularly timed at more than 200mph. A fabulous book which wisely concentrates on the golden days of the 1940s to 1960s.


No. M2563: Classic Schwinn Bicycles by William Love

Honest's Opinion: Schwinns are those curious fat-wheeled bicycles on which kids in 1960s American TV shows used to ride around their immaculate neighbourhoods throwing newspapers into people's porches. They are to bicycles what Harley Davidsons are to motorcycles. This is a fairly esoteric choice of book, but Schwinns were built from 1895, are highly collectable, the model variations are fascinating and apparently if you keep a Schwinn for just a few years you already have an investment on your handlebars.


FOR TECHNOPHOBES

No. H811: Modern Car Technology by Jeff Daniels

Honest's Opinion: Jeff Daniels is a lovely bloke. There's no one on this earth who better understands the oily bits of motorcars and can put them into language everyone can understand. This award winning book is beautifully illustrated and while it isn't the sort of thing I'd ever take to bed, it is a book to keep close to the computer for reference. The only trouble is, if you're like me, as soon as you look something up you get absorbed and before you know it half an hour has passed on a voyage of discovery through genial Jeff's vast knowledge bank.


MANUAL VERSIONS

No. 3931: MAN, Haynes Owners Workshop Manual

Honest's Opinion: Haynes produces its famous manuals for more than 200 different models of car. Now it's done one for their owners. Just like the car manuals, Haynes MAN manual covers routine maintenance; engine; cooling system; engine management; fuel and exhaust; clutch, transmission and braking; suspension and steering, etc., etc., but related to you rather than your car. There are especially useful sections on roadside repairs (first aid) and how to get the best out of your garage (doctor). Indispensable.


No. 3472: Automotive Diagnostic Fault Codes Manual

Honest's Opinion: If something goes wrong with a modern car engine the chances are its systems can tell you exactly what. The trouble comes in interrogating the systems and interpreting the fault codes correctly. Get it wrong and you can spend a lot of money fixing something that ain't broke. This book is really aimed at smaller garages, roadside assistance specialists and mobile maintenance businesses. It covers engine management and fuel injection system fault codes for all popular cars and light commercial vehicles.


No. L7329: Dishwasher Manual by Graham Dixon

Honest's Opinion: If your car breaks down, you attempt to fix it. If your washing machine plays up, you call a washing machine repairman who charges £50 minimum for a house call, may or may not fix your machine and may leave you having to fork out £250 for a replacement. With this manual there is a good chance you can keep everyone in the house happy by fixing the thing yourself, or by discovering it can't be fixed and at least saving the £50 house call.


No. 9894: The Caravan Manual by John Wickersham

Honest's Opinion: Every summer brings hundreds of 5-10 mile motorway tailbacks while the bits and pieces of someone's crashed caravan are cleared away. Quite apart from the owner's ruined holiday, just think of the working time this wastes for everyone in the tailback. Very sensibly, The Caravan Manual begins with helping to ensure these annoying accidents are less likely to happen. 'Towing Advice' and 'Towcar Preparation' are followed by everything else a caravanner needs to know to keep his home from home in perfect condition.


To buy any of these books, simply use the online ordering system by clicking on 'Honest John's Bookshop' in the left-hand side bar.
Comments