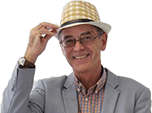 Status Stuff dear, but P/Xs Cheap at Auction Today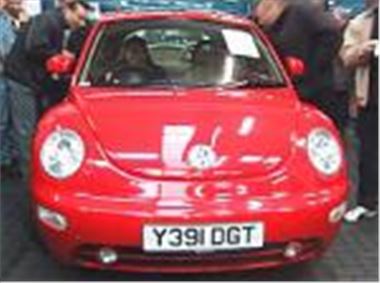 The 29k mile 2001Y Beetle 2.0 auto in the photo sold for £9,550, which is pretty well exactly what Glass's Guide said it should sell for. But there was a real shortage of E46 3-Series today, which explains why a clean 73k mile 2000X 318iSE in much-wanted silver went all the way to sell for £10,000. Another, this time a 40k mile 2000V in much less sought-after solid red, bid to £9,300.
A big batch of Rover 75s was quite instructive, too. They were all 2000W reg BMW Oxford built cars with black sills, and prices varied enormously according to colour, engine and spec. Dearest by a long way was a 40k mile Connoisseur diesel in Tahiti Blue which someone wanted so much they paid £9,800. At the other end of the scale, an Atlantic Blue 56k mile 2.0V6 Club auto and a white 27k mile 1.8 Club each sold for £7,200. In between, a 28k mile 2.0V6 Club in Wedgwood Blue (best colour) sold for £7,500 and a 35k mile 2.0V6 Club SE auto sold for £8,500. Cheapest car among the Rovers was a rare 9k mile 99V 200 1.1SE with a sunroof (the spiritual successor to the Rover 111), which sold for £2,200.
Swindon-built Honda Civic 5-doors have now been around long enough to become very affordable used buys. Today, a pair of 36k mile 2001Y 1.4S models sold for £5,800 and £5,825, while a 24k mile 2001Y 1.6 automatic made £6,900.
Best buy of the day to my mind, though, was a 28k mile 2001Y Volvo S60 2.4T 200bhp Geartronic auto, which went to a smart buyer for just £11,200. Worst was an 82k 2000V Golf GTi 1.8T which sold for £7,200. Significantly, the cars making the most money were the 128 from Lex Vehicle Leasing, all but 5 of which came complete with their V5s.
Now, just in case you felt you were being ripped off by a low trade-in offer for your old motor, here's what some of the part-exchanges were making:- 96P Skoda Felicia 1.3LXi Plus, 33k: £750; 95M Rover 416Sli, 80k: £725; 85C Merc 230CE, 131k: £475; 93K Peugeot 205 MI16, 90k: £350; 88E Micra Colette, 130k miles: £130; 91J Rover 820i auto, 134k: £200; 88E Fiat Uno 1.1 Solar, 66k: £30.
Remember, BCA Blackbushe has switched its Friday LCV sale to Thursdays, so Friday's sale is now 3 halls of cars. For information of upcoming BCA auctions, visit
www.bca-auctions.co.uk
Full list of auction centres throughout the country at www.honestjohn.co.uk (go back to the home-page and click on auction directory).
And remember, Brightwells HUGE 4x4 SALES at Leominster have now gone WEEKLY instead of fortnightly. The next is next Tuesday, 21st January at Leominster Market on the A49 by-pass, Leominster, Herefordshire, phone: 01568 611325, website:
www.brightwells.com
Comments