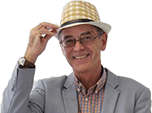 Top Car End of Year Clearance Today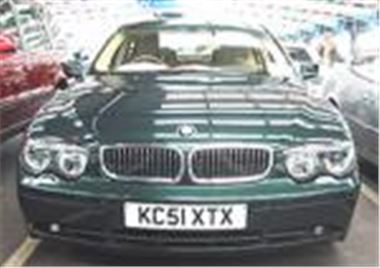 It's getting near the end of the year and time to balance the books, so today, to my eyes, at least 75% of the Top Car entries at Blackbushe looked to have sold.
Useful info for the people who write the trade guides was seeing a 14k mile 2002/51 reg BMW 735i which lists at £52,570 sell for £39,500, a fair old drop for its I-Driver. The same new independently imported 283 mile 52 reg RHD SL500 which bid to a provisional £76,250 a fortnight ago sold today for £74,500. The same 16k mile 2001/51 reg BMW X5 4.4i Sport auto bid to a provisional £40,250 two weeks ago sold today for £41,000. But bad news for Ferrari 360 fans and especially anyone who paid a premium to get their hands on one: the same 2000X Ferrari F360 with F1 gearbox and low 11k miles stalled at a top bid of £78,500, compared to the £79,000 it bid to in the previous sale.
Last one for the books: how do you value a 30,000 mile 2000W Mercedes CL55 AMG complete with Command Satnav and Tracker? A Blackbushe bidder bought it for £51,000.
On the other hand, you don't need to pay through the nose-cone to get into an S Class. Sure the 27k mile 2001Y S320CDI wasn't cheap, selling for £34,500 to a gentleman from the Middle East. Nor was a 73k mile 2000X S320L with a walnut worktable in the back at £28,000. But three others looked like bargains to me: an 85,000 mile 2000V S430 sold for £23,500; a 40,000 mile 99T S430L sold for £25,700; and a 48k mile 2000X S280m sold for £23,600.
But E46 BMW 3-Series still seem to be where money can be made. Check the inconsistencies: a 67k mile 99T 318iSE auto sold for £10,400; a 55k mile 99V 323iSE sold for £10,750; a 51k mile 99V 318iSE auto sold for £11,300; an 88k mile 99V 328iSE auto sold for £11,900; a 72k mile 99V 328iSE Touring sold for £13,400; a 73k mile 99T 328iSE saloon also sold for £13,400; a 23k mile 2000W 323iSE sold for £16,500; and a 23k mile pre-facelift 2001/51 reg 330CI auto sold for £23,700.
Jaguar S-Types are now so plentiful they appeared to have been breeding at Blackbushe: a 62k mile 99T 3.0V6 manual sold for £10,200; a 57k mile 2000X 3.0V6 auto sold for £13,200; a 59k mile 99V 3.0V6 SE auto sold for £14,100; a 76k mile 2000X 3.0V6 SE auto sold for £14,150; a 22k mile 99V 4.0V8 auto sold for £15,600; a 30k mile 2000W 3.0V6 SE auto sold for £16,000. And that only accounts for half of them.
A few dealers got out of big cars they'd had on their hands for too long. A 5k mile 2001/51 reg Jaguar XJ8 3.2 Executive sold for £23,750; a 35k mile 2001Y BMW 728i with everything including the Playstation II sold for £22,950; a 44k mile 99V 728i with a similar list of goodies sold for £16,400; a 44,000 mile 99T Mercedes E55 AMG sold for £22,400; and a 32,000 mile 2001X Mercedes CLK 320 Avant-garde convertible sold for £27,000.
That was the last Top Car of the Year at Blackbushe. Next Top Car sale is Monday 6th January. But still hang on in there for the fleet and finance sales. Though some end of year new car discounts are making used cars look dear right now, short supply will push used prices back up again in the new year, so anything bought well this month is almost bound to be worth more next month.
For information of upcoming BCA auctions, visit
www.bca-auctions.co.uk
Full list of auction centres throughout the country at www.honestjohn.co.uk (go back to the home-page and click on auction directory).
Comments