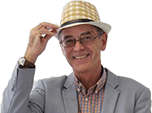 New CLK At Top Car Today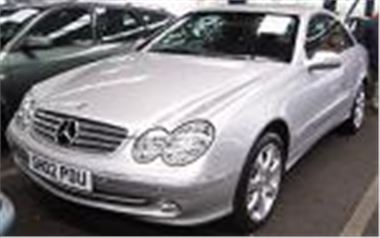 Lurking unexpectedly at the back of the Black Horse snatchbacks at Top Car today was this 02 reg latest shape CLK 240 Elegance. It came with no docs, unwarranted miles, nor even confirmation that it was a UK car and not an import. But it was loaded up with leather and satnav. It owed the finance company £31,000, yet, whatever the virtues of the car, supplies of new CLKs are limited and demand exceeds them which explains why it sold for £32,900.
Nothing else made seriously over the odds, but there were plenty of precedents for anyone needing price pointers for image machines.
A 58k mile 98S Skyline GTR V-Spec with proper UK pedigree stared low at £12,000, then went on to sell for £16,450. A 3k mile 02 reg Landcruiser VX Active auto bid to £36,250. A 16k mile 2001Y Mercedes 320SLK auto bid to £23,000. A 21k mile 2001/51 Audi Allroad 2.5TDI bid to £22,100. An unwarranted mile but very sexy looking LHD 96N Porsche 993 Carrera S bid to £20,000. A 14k mile 2001Y Porsche 996 Carrera S Tiptronic convertible with a hardtop sold for £55,500. A 66k mile 99T Mercedes S500L with Nappa leather, Command system and 18" wheels sold for a very reasonable £30,350. 13,000 mile 2000W Ferrari 456M GT auto bid to £71,000. And another Ferrari, a 24k mile 99T 550 Maranello, sold for £66,000.
Two Mercedes ML270CDIs sandwiched the same loaded but imported 52 reg X5 3.0D as a fortnight ago. This time the X5 bid to £42,500 (so much for an outside offer of £45,000); the 28k mile 2000W ML270 manual bid to £22,750. And the 21k mile 2001Y ML 270 auto bid to £26,750.
In other halls, there was a sale of South Korean cars, with 2002/02 Daewoo Matiz SE Plus models down to top bids of £3,700 and a 35k mile 98R KIA Mentor 1.5GLX 5-door failing to get past £750. A 45k mile 94M Cinquecento 900 sold for £575, which made sense for a youngster trying to find something cheap and insurable.
Alfa Romeo's own 9,000 mile 51 reg 156 2.4JTDs stuck at £10,600 - £10,750. A 32k mile 2001Y Audi A4 B6 1.8T sold for £13,650. Focuses were still quite strong with £6,000 needed to buy a 61k mile 2000X 2.0 Ghia estate and £5,125 for a 53k 99T 1.6 Zetec 5-door with Climate. I hoped I was in with a chance when a 56k mile 2001Y new Mondeo 2.0LX started at £5,500, but the opposition took it a monkey past my money to sell for £6,750.
It's going to be very busy again at Blackbushe on Wednesday, with Motability Finance and Black Horse Finance sales as well as the usual fleet sales, so well worth a look.
For information of upcoming BCA auctions, visit
www.bca-auctions.co.uk
Full list of auction centres throughout the country at www.honestjohn.co.uk (go back to the home-page and click on auction directory).
Comments