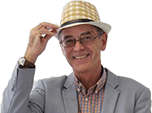 X5 Makes £5k Over List at Top Car Today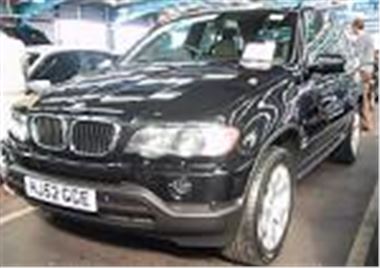 The moneyed classes have obviously gone crazy for X5s. Crazy enough for someone to stump up £46,750 for this independently imported 52 reg X5 3.0D Sport Auto with a lot of extras that would have pulled its UK list up to around £41,750. So if you read elsewhere that the car made £10k over list, you'll know not to pay any more attention to that particular pundit. The public may be stupid, but it isn't that stupid.
The three Merc C270CDIs in the sale were the first three I've seen at Top Car. All Avant Garde spec, the 11k mile 02 reg bid to £25,000; the 3k mile 02 reg to £22,950 and the 9k mile 2001/51 reg to £20,000. That's getting affordable for the best all-round car in the current C Class range. (See road test on this website.)
LHD German imported sportscars are suddenly looking sensible. A 47k kilometre 2001W Audi TT Roadster 180 found a buyer for a reasonable £15,000, and a 3k mile 99T Mercedes SLK 200K 5-speed manual sold for just £14,800. That's cheaper than the average prices in last week's DAZ (
www.daz24.de
)
Lumpy mileage Jags were holding up, though. £9,850 didn't quite buy a 91,000 mile 99V XJ8 3.2 with alloys and £11,100 was only provisional for a same age same mileage S-Type V6 SE auto in a nice metallic blue.
Elsewhere, at the lower end of the market, prices of cars insurable for teenagers aren't low at all. A one owner by 179k mile 92J Fiesta 1.1 with a sunroof sold for £450; a clean 63k mile 90H Nissan Micra 1.0 sold for £500; and a 33k mile 97R Rover 111 Ascot that booked at £1,375 sold for £1,725.
And, just to prove that you never know what may turn up in a part-exchange auction, a 107,000 mile 97P Subaru SVX 3.3 flat-six auto bid to £4,050, while a 1969G reg Daimler V8250 auto with an apparent 64,000 miles ran to £4,650. I expect we'll see that one again at the Classic Car auction on Monday 7th October.
Couldn't stop for the Alfa Romeo sale because it didn't start until 3.15pm.
More part exchange stocks are now flowing into the auction halls, so Wednesday's and Friday's sales should be worth a visit. For information of upcoming BCA auctions, visit
www.bca-auctions.co.uk
Full list of auction centres throughout the country at www.honestjohn.co.uk (go back to the home-page and click on auction directory).
Comments