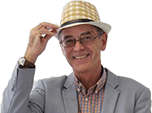 C Class Price Cuts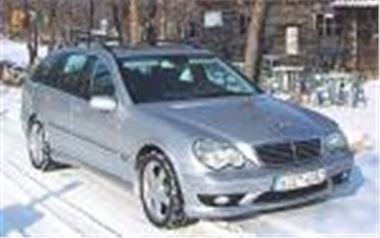 On a day when Alfa Romeo unwisely announced across the range price rises, Mercedes Benz has cut C Class prices to a new starter level of £19,995 on the road, as from 17th June.
C Class Estates now start at £20,945, and you can get into a C Class Sports Coupe for a new low price of £18,795.
But every silver lining has a cloud and these aren't straight price cuts. They mean the loss of automatic climate control as standard.
You still get ABS (anti-lock brakes) with BAS (Brake Assist); alarm and immobiliser; electric heated mirrors; ESP (Electronic Stability Program) with ASR traction control; six airbags (two front, two side and window-bags); four electric windows; four seat belt pre-tensioners; multi-function steering wheel; partial electric seats and remote central locking all still feature as standard on every car. A single CD player in place of cassette remains a no cost option.
To get Automatic Climate Control on the Classic Saloon and Estate you have to move up to the Classic SE at an extra £1,645, starting at £21,640 for the 180 saloon and £22,590 for the 180 estate. You also get alloy wheels; CD player; five-speed automatic transmission (with Speedtronic cruise control and speed limiter); and leather-trimmed steering wheel and gear shift. So it's obviously the model to go for.
The SE pack is also available on five and six cylinder C Class models, with Sequentronic transmissions become a no cost option on all Classic SE models, where available. For the first time, a C 320 Classic SE will also become available, costing £29,200 (Saloon) and £30,150 (Estate).
Saloon and Estate models in both Elegance and Avantgarde trims have their prices reduced by £850 across the board by removing some equipment that customers usually only opt for if it's required. They lose: auto dimming rear view mirror; folding side mirrors; headlamp wash and rain-sensing wipers. The price reduction is greater than the cost of these options (now available as a Comfort Pack for £410 including VAT). The rest of the cars' high specification levels remain unaltered.
Elegance SE and Avantgarde SE packs are available at the same price as existing models. The SE pack adds five-speed automatic transmission (with Speedtronic cruise control and speed limiter); metallic paint; CD player and retains the auto dimming rear view mirror. This adds £1,600 of value compared with previous option prices. Once again, manual or Sequentronic gearboxes (where available) are no cost options.
The C-Class Sports Coupé has had its entry price cut by £1,495. The reduction brings the C 180 Sports Coupé model in at just £18,795. This is achieved by the removal of automatic climate control and alloy wheels. But, once again, a high-value SE pack is available, at £195 less than the existing Sports Coupé prices. At £20,095, this retains automatic climate control and alloy wheels, whilst adding metallic paint and standard CD player.
More at
www.mercedes-benz.co.uk
Comments