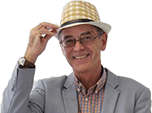 BMW M5 Still Up For Grabs at Auction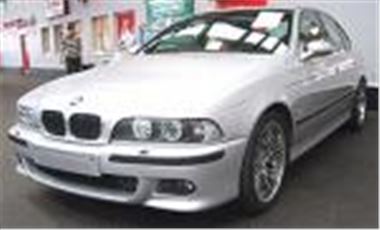 This highly desirable 400bhp 16,750 mile 2000X BMW M5 stayed unsold at auction today at a top bid of just £35,400 compared to a new price of £52,000, a long waiting list and a trade book of £41,000.
So if you're after some 160mph performance with a 5 second 0-60, give BCA Blackbushe a call on 01252 878555 to find out when it's next passing the block.
There were some bargains today. Despite a very leggy 108,000 miles a three year old 99T MB C220 CDI Classic with a/c but no history sold for a sensible £7,550. £6,825 was far from crazy money for a clean 30,000 mile 99T Golf IV 1.6S five door with a/c. A 60,000 mile 99R BMW E46 328i in silver sold for £12,000. And a 93K 320i coupe with unwarranted miles went to someone for just £2,850.
Due to the problems emerging with early XJ8s, late XJ6s have suddenly become hot property again. An ultra low mileage (24k) 95M Sovereign 4.0 with Jag service stamps at 3k, 6k, 9k, 12k, 16k, 19k and 22k started low at £6,000, but went on to sell for £8,500. Another, this time a 46,000 mile 95N 3.2 auto with leather and stamps at 7k, 14k, 21k, 28k and 35k started at £6,500 and sold for £7,750. And, if anyone's interested, an oddball 92K XJRS 6.0 with 41,000 miles but in a horrible brown, sold for a surprisingly strong £7,100.
A couple of newies not seen in quantity at auction yet were a 12,000 mile 2001Y Honda Civic 1.4S 5-door and a scratched and scruffy 8,000 mile 2001Y Renault Laguna II 1.6 Expression. Top bid for the Honda was £7,600 provisional, but the Renault sold for a high £8,525.
For information of upcoming BCA auctions, visit
www.bca-auctions.co.uk
Full list of auction centres throughout the country at www.honestjohn.co.uk (go back to the home-page and click on auction directory).
BIG CLASSIC AUCTION IN BUXTON next Tuesday 28th and Wednesday 29th May. Automobilia and Motorcycles on the Tuesday and Cars on the Wednesday. The very impressive entry list includes:- a 1933 Riley 9 Special Imp Replica (est: £8k-£9k); a 1950 Humber Super Snipe Tickford DHC (est: £10k-£14k); a 1948 Lea Francis 14hp Sports (est: £10k-£12k); a 1935 Daimler model V26 Landaulette (est: £12k-£14k); the 1948 'Gray Allard' M1 DHC (est: £18k-£22k); a 1938 Austin 12/4 Landaulette Taxi (est: £11k-£13k); the ex-works Moss, Salvadori and Bira 1952 Connaught A Type (est: £90k-£110k); a 1938 Triumph Gloria barn-find for restoration (est: £1,200 - £1,800); a 1937 Lagonda XLG6 DHC (est: £50k-£60k); the e-works Alpine Rally winning 1967 Mini Cooper S (est: £50k-£65k); a 1934 Packard 12 Eleventh Series Custom Coupe (est: £65k-£75k); a 1934 Mercedes 130 rear-engined cabrio-limousine (est: 8k-£9k); a 1912 Minerva 26hp Torpedo Tourer (est: £30k-£35k); a 1965 LHD Ferrari 275GTB (est: £100k-£120k); a 1938 Alvis Speed 20 VDP 4-seat tourer (est: £48k-£55k); a 1927 Vauxhall 30/98 Velox Tourer (est: £40k-£50k); and a 1936 Roesch Talbot 75 Sports (est: £11k-£15k).
Full, updated entry list at
www.classic-auctions.co.uk
, or telephone 01925 730630. Venue: Pavilion Gardens, Buxton, Derbyshire.
Comments