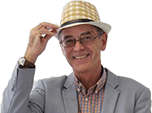 Plenty of Variety at BCA Classic Auction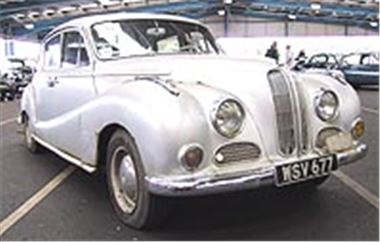 BCA's Classic Sale yesterday proved well worth going to, especially if you'd spotted the ad in Saturday's Telegraph which entitled you to a free catalogue and entry for two.
And there were some unusual cars, such as the well-used 1957 BMW 502 V8 in the photo. This one bore all the signs of having been stored in the open, including green moss and massive rust bubbles in the front wings. But it wasn't just a runner, it was a daily driver and the engine started with a nice V8 burble. Lots of work will be involved to sort out the rust, but the end result will be a near unique car and well worth someone's £1,800 bid (£1,948 with buyer's premium).
Phaeton fever was apparent in the form of two 1920s Chryslers and a Dodge. Though never a dear car in the first place at just $1,075, the 1927 Chrysler 60 looked very classy and deserved to sell for a high £14,800 (£16,017 inc.). The 1926 Dodge 126 was neither as tidy nor as appealing and bid to a provisional but close to reserve £7,600 (£8,225inc.). While the unpretentious 1928 Chrysler 62 with the same 180 cubic inch (3.0 litre) six as the '27 bid to £8,800 (£9,524 inc.).
Other Americans were a replica 1926 Ford Model T speedster which raised a top bid of £6,600 (£7,143 inc.); a clean and tidy 1950 Cadillac Fleetwood Series 60 sedan which bid to a very provisional £6,700 (£7,251inc.); a nice 1955 Thunderbird which bid to £13,750 provisional (£14,883 inc.); a gigantic slant-headlamp 1958 Lincoln Continental convertible which bid to a provisional £8,900 (£9,632 inc.); and a bright red 1964 Mustang 289 convertible with the 210hp engine and three speed autobox which bid to a provisional £9,800 (£10,606 inc.).
Further interesting entries included the nicest Nissan S Cargo I've ever seen, this one 1989 build with portholes, a rear seat and a mere 82,000 kilometres showing. It sold for £3,100 (£3,355 inc.). A fully kitted out and immaculate 19687 SAAB 96 V4 rally car bid to £11,000 provisional (£11,905 inc.). An awe inspiring 70,000 kilometre left hand drive 1992 Lotus Carlton bid to a provisional £9,100 (£9,849 inc.). A RHD 1964 Jaguar 3.8Mk II with 5-speed XJ manual gearbox and immaculate oyster grey paint but with rust bubbles showing through on the door bottoms bid to a very provisional £8,200 (£8,874). A 1965 'Chinese Eye' Rolls Royce Silver Could III Mulliner coupe imported from the USA and with a scruffy interior bid to £20,600 (£22,295 inc.). A gorgeous 1960 TR3A bid to £10,300 (£11,147 inc.) A late 1989 BMW 635i Highline bid to £6,250 (£6,766). And the star of the show, a completely rebodied and ultra-rare 1938 MG SA saloon bid to a close-to-reserve £24,500 (£26,515 inc.).
More on the sale results at
www.classic-car-auction.co.uk
H&H will be holding a CLASSIC CAR AUCTION at Pavilion Gardens, Buxton next Wednesday 20th February, with an Automobilia sale on the 19th. Two very interesting entries in the classic car sale are a 1928 4.5 litre Bentley which was restyled as the 'Swiftmobile' for the 1960 Ealing Comedy 'School for Scoundrels' (see archive at
www.mysterymotors.com
for details). And Ted Worswick's ex-works Austin Healey 100/6 racer 'PJB 828' which also starred in the same movie. More information and a full list of entries at
www.classic-auctions.com
Comments