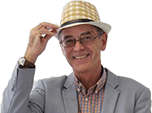 Pre-Christmas Clearout at Auction Today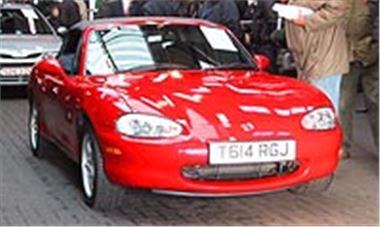 Prices took a short, sharp nosedive at auction today as several fleets converted assets to cash before their financial year-ends.
It was a good day to buy convertibles. The bright red 23,000 mile 99T MX5 1.6 with alloys sold for £9,100; another, 98S MX5 1.6 with 21,000 miles sold for £8,800; a spotless 23,000 mile 98S Golf 1.6SE convertible sold for £8,425; and a 36,000 mile 98S Golf 1.8S convertible sold for just £7,400.
Plenty of other cheapies included a top spec 18,000 mile 2001X Celica 1.8 VVTI with leather, sold for £14,350; an 86,000 mile 99T BMW 520i with a/c sold for £8,300; a 100,000 mile 98S BMW 318iS coupe in silver sold for £6,400; and a 67,000 mile 97R Merc C180 Classic with a/c sold for £5,900.
Among the part-exchanges, you could also pick up a nice, clean, respectable car for the same price as a Playstation 2. A spotless, 75,000 mile metallic blue 91H Sierra 1.8LX with full dealer service history on display on the dashtop went for a mere £300.
As if you need telling, next week's the last week before Christmas but, because the money can't be banked before the year end, reserves will probably reflect the traditional January uplift.
For information of upcoming BCA auctions, visit
www.bca-auctions.co.uk
Full list of auction centres throughout the country at www.honestjohn.co.uk (go back to the home-page and click on auction directory).
HUGE 4x4 AUCTION next Tuesday 18th December at Brightwells, Leominster Marker, A49 Leominster Bypass, Leominster, Herefordshire, website
www.brightwells.com
; e-mail:
vehicles@brightwells.com
; or tel: 01568 611325. Sale starts at 11.00am. Includes 17 Freelanders and 47 Discoverys.
Comments