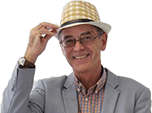 Classic Auctions: 24th and 26th September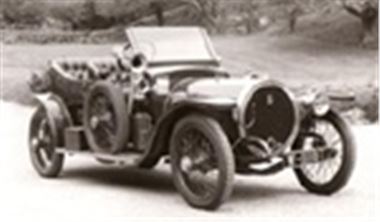 There will be two classic car auctions at different ends of the country on 24th and 26th September. BCA will once again hold its sale at Bridgwater, Somerset rather than Blackbushe on the Surrey/Hants border. While H&H will be using its usual splendid venue of Pavilion Gardens Buxton.
The 1908 Sheffield Simplex LA2 4-seat tourer in the photograph is one of only three survivors of this marque, another example of which was the Mystery Motor in my newspaper column on 1st September.
Details of sales, phone numbers and links to both auction house websites at the bottom of this page.
PROVISIONAL ENTRY LIST FOR H&H BUXTON ON 26TH SEPTEMBER:
Lot 01: 1955 AUSTIN HEALEY 100/4 BN1 SPORTS
Lot 02: 1966 TRIUMPH 2000 SALOON
Lot 03: 1985 AUDI QUATTRO COUPE
Lot 04: 1974 M.G. B GT
Lot 05: 1973 TRIUMPH STAG
Lot 06: 1930 AUSTIN 7 TOP HAT SALOON
Lot 07: 1964 MERCEDES BENZ 220 B FINTAIL SALOON
Lot 08: 1980 MERCEDES BENZ 450 SL SPORTS
Lot 09: 1957 M.G. A 1500 ROADSTER
Lot 10: 1910 E.M.F. MODEL 30A FOUR SEAT OPEN TOURER
Lot 11: 1969 LOTUS ELAN +2S SPORTS
Lot 12: 1969 ROLLS-ROYCE M.P.W. TWO DOOR COUPE
Lot 13: 1992 BENTLEY EIGHT SALOON
Lot 14: 1969 MORRIS MINI 1275 COOPER 'S' SALOON
Lot 15: 1968 JAGUAR 340 SALOON
Lot 16: 1923 RILEY 11/40 NARROW BODIED 4 SEAT TOURER
Lot 17: 1937 AUSTIN 7 'C' CAB VAN
Lot 18: 1962 LOTUS ELITE S2 COUPE
Lot 19: 1950 AUSTIN HEALEY TICKFORD SPORTS SALOON
Lot 20: 1975 TRIUMPH STAG
Lot 21: 1974 PORSCHE 911 S COUPE
Lot 22: 1935 BENTLEY 3.5 LITRE DROPHEAD COUPE
Lot 23: 1980 ASTON MARTIN V8 VOLANTE
Lot 24: 1976 MASERATI BORA
Lot 25: 1987 LOTUS ESPRIT TURBO COUPE
Lot 26: 1988 JAGUAR XJS V12 CONVERTIBLE
Lot 27: 1972 MERCEDES BENZ 300 SEL 6.3 SALOON
Lot 28: 1979 MERCEDES BENZ 450 SEL 6.9 SALOON
Lot 29: 1970 MERCEDES BENZ 280 SE 3.5 CABRIOLET
Lot 30: 1983 ROLLS-ROYCE SILVER SPIRIT SALOON
Lot 31: 1957 M.G. A ROADSTER
Lot 32: 1961 AUSTIN HEALEY 'FROGEYE' SPRITE
Lot 33: 1969 TRIUMPH TR6 SPORTS
Lot 34: 1963 JAGUAR MK2 3.8 SALOON
Lot 35: 1975 BENTLEY CORNICHE CONVERTIBLE
Lot 36: 1967 AUSTIN HEALEY 3000 MK III CONVERTIBLE
Lot 37: 1990 T.V.R. TASMIN 400 SE CONVERTIBLE
Lot 38: 1959 CADILLAC TWO DOOR COUPE
Lot 39: 1977 JAGUAR XJ6 LISTER COUPE
Lot 40: 1986 ASTON MARTIN LAGONDA FOUR DOOR SALOON
Lot 41: 1952 RILEY R.M.A. 1.5 SALOON
Lot 42: 1974 VOLKSWAGEN BEETLE 'JEANS' SALOON
Lot 43: 1985 PORSCHE 911 SUPERSPORT CARRERA TARGA
Lot 44: 1954 A.C. ACECA BRISTOL TWO DOOR COUPE
Lot 45: 1933 ROLLS-ROYCE PHANTOM II LIMOUSINE
Lot 46: 1984 MERCEDES BENZ 500 SEC COUPE
Lot 47: 1975 TRIUMPH TR6 SPORTS
Lot 48: 1987 MORGAN 4/4 TWO SEATER SPORTS
Lot 49: 1968 OSI 2+2 FASTBACK COUPE
Lot 50: 1968 TRIUMPH HERALD 13/60 CONVERTIBLE
Lot 51: 1957 VOLVO PV444 SALOON
Lot 52: 1954 ALVIS TC21/100 GREY LADY SALOON
Lot 53: 1968 PORSCHE 912 COUPE
Lot 54: 1950 FORD SERIES SIX TWO DOOR SEDAN
Lot 55: 1966 ASTON MARTIN DB6 VANTAGE SPORTS SALOON
Lot 56: 1974 SOUTHERN ROADCRAFT SPYDER
Lot 57: 1949 TRIUMPH 2000 ROADSTER
Lot 58: 1968 DAIMLER 250 V8 SALOON
Lot 59: 1950 AUSTIN A90 ATLANTIC CONVERTIBLE
Lot 60: 1929 RENAULT TYPE RY 8CV MONASIX SALOON
Lot 61: 1922 DAIMLER TT 20HP DOCTOR'S COUPE WITH DICKY
Lot 62: c1904 CADILLAC SINGLE CYLINDER OPEN TWO SEATER
Lot 63: 1931 DELAGE D8C THREE POSITION DROPHEAD COUPE
Lot 64: 1962 JAGUAR MK2 3.8 SALOON
Lot 65: 1937 ROLLS-ROYCE 25/30 SPORTS SALOON
Lot 66: 1969 JAGUAR 'E' TYPE 4.2 2+2 COUPE
Lot 67: 1958 BENTLEY S1 SALOON
Lot 68: 1912 MORGAN SPORTING RUNABOUT
Lot 69: 1973 ROLLS-ROYCE SILVER SHADOW I 4 DOOR SALOON
Lot 70: 1989 MASERATI BI-TURBO COUPE
Lot 71: 1965 JAGUAR 'E' TYPE 4.2 ROADSTER
Lot 72: 1908 SHEFFIELD SIMPLEX LA2 4 SEAT TOURER
Lot 73: 1929 ROLLS-ROYCE 20HP SEDANCA DE VILLE
Lot 74: 1971 TRIUMPH TR6 SPORTS
Lot 75: 1968 FIAT DINO COUPE
Lot 76: 1968 M.G. C ROADSTER
Lot 77: 1981 MERCEDES BENZ 280 SL SPORTS
Lot 78: 1916 OLDSMOBILE MODEL 44 OPEN TOURER
Lot 79: 1974 JAGUAR XJ12 SII SALOON
Lot 80: 1964 JAGUAR 'E' TYPE 3.8 FIXED HEAD COUPE
Lot 81: 1970 ASTON MARTIN DB6 MKII SPORTS SALOON
Lot 82: 1964 AUSTIN HEALEY 3000 MKIII BJ8 SPORTS
24th September: British Car Auctions (afternoon sale), Bridgwater Auction Centre, Bristol Road (A38), Bridgwater, tel: 01252 877317 (7%); Starts 12.00 noon. Website
www.classic-car-auction.co.uk
26th September: H&H Classic Car Auction, Pavilion Gardens, Buxton, tel: 01925 730630 (5%) (sale date number: 01298 72184; mobs: 0836 702737 and 0850 390158); Website
www.classic-auctions.co.uk
Comments