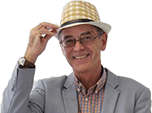 Honda Jazz Size and Specs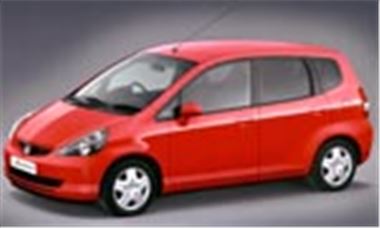 Honda has today announced details of its stunning new 5-door Fiesta sized Jazz which makes its debut at the Frankfurt Motor Show on 11th September and goes on sale in the UK in early 2002.
Dimensions are: length 3,830mm (12 ft 7in: 3in shorter than the new Fiesta); width 1,675mm (5 ft 6in); height: 1,525mm (5ft 0in). Luggage volume is 380 litres to the parcel shelf with the rear seats up (about 25% more than the Fiesta).
Two engines will be available at launch. The smaller is an all new 1,243cc four cylinder 8 valve unit unit featuring Dual Sequential Ignition and two spark plugs per cylinder. It develops 78bhp at 5,700rpm and 110Nm (81 lb ft) torque at 2,800rpm. The provisional combined economy figure is 53.3mpg and CO2 output an exceptionally low 126g/km which puts it firmly in the £100 a year VED bracket.
The larger engine, also all-new, is a 1,339cc 8 valve with DSI and two plugs per cylinder. It puts out 83bhp at 5,700rpm and 119Nm (88 lb ft) torque at 2,800 rpm. Provisional combined economy is 51.4mpg and CO2 output 131g/km, still well within the £100 a year VED grade. Both engines are optimised for ordinary 95Ron Premium unleaded petrol
Mounting the fuel tank in the centre of the car and using a new H-shaped torsion beam rear axle allows for an unusually low cabin floor. The short nose also allows more interior space which is equivalent to many C sector sized cars. Honda expects the car to achieve a four star NCAP crash safety rating
The 2/3 + 1/3 split rear seats can each be fully folded into the floor with headrests in place, providing a completely flat loadspace 1,740mm (5ft 9in) long. And by sliding the front passenger seat fully forward, then completely reclining it, objects as long as 2,400mm (7ft 10in). The versatile rear seat squabs can also be tipped up and locked against the seat backs creating a central luggage box idea for a dog to be carried. The height of this area from floor to ceiling is 1,280mm (4ft 2"), enough for small children to stand up and change clothes after an afternoon on the beach.
Prices will be announced closer to the on sale date of January or February 2002.
More at
www.honda.co.uk
Comments