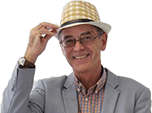 Prices More Sensible at Auction Today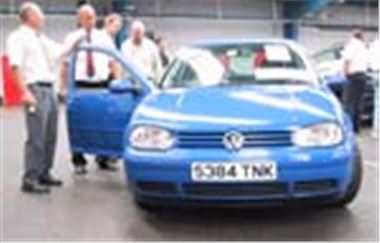 This Chagal Blue 99S Golf IV GT TDI 110 sold at BCA Blackbushe this morning for £8,300. True, it had 92,944 miles under its wheels, but going by the book that should have only knocked it back to £9,300. Sensible money was bid (it started at £7k) and sensible money was taken. It's time for the public to start shopping for cars again.
Other low bids that proved to be acceptable were £17,250 for a Jag 27,000 mile 99T XJ8 3.2 Sport (£2,525 under trade book); £12,000 for a 12,500 mile 99T Alfa 2.0 GTV (£1,450 under mileage adjusted trade book); £11,300 for a 61,000 mile 98R Merc C240 Classic estate (£700 under mileage adjusted book); and just £2,550 for a 98,000 mile 96P Ford Scorpio 2.0i Ghia. But £10,850 wasn't accepted for a 91,000 mile 98R XJ8 3.2 in lovely Seafrost green. Nor was £8,675 for a 54,000 mile MB A160 Elegance; nor, unsurprisingly, was £75 for a 157,000 mile 92J Rover 414Sli.
MPVs remain very much in favour with £6,600 paid for a clean but 107,000 mile 98R Honda Shuttle 2.3LS 7-seater; £5,000 paid for a 60,000 mile 96N Peugeot 806 SRDT 7-seater; £10,650 paid for a 49,000 mile 98R Galaxy Ghia TDI 110 7-seater; and a whopping £13,850 paid for a 31,000 mile 98S normal length Renault Espace 2.2RXE TD with a roof box. Last week a 19,000 mile 99T Renault Grande Espace 2.2RT manual with CD and leather made full book at £14,975, but seemed like a bargain in comparison.
A 113,000 mile 98R air-conditioned BMW 318iS Coupe in the usual, Silver sold for a high £7,750, which compared unfavourably with £8,400 paid for a same age by 80,000 mile example last week. £28,850 bid for an 18,000 mile 2000X MB ML 270CDI seemed too much to me, but wasn't enough. While a 70,000 mile 98S BMW 318Ti Compact Sport sold for a ridiculous £9,350.
But the main point is, there are bargains to be had again, so it's up to you to go and snap one up.
To subscribe to BCA Auctionview, giving composite prices achieved and details of cars in upcoming BCA auctions, visit
www.bca-auctions.co.uk
Full list of auction centres throughout the country at www.honestjohn.co.uk (go back to the home-page and click on auction directory).
Comments