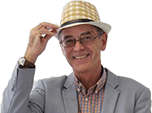 Editing Error in Today's HJ Column

There was an editing error in today's column. The printed reply to S.O. of Kendal under the heading 'Grim creeper' misrepresented what I wrote. My reply to S.O. is as follows:-

"The Omega has different set-up to help prevent 'unintentional acceleration syndrome'. Trying to convert it is likely to cause other problems, like the car running away with you. Either use the parking brake and release it against torque converter take-up. Or learn to use your left foot on the footbrake and release it gradually like a clutch as you apply pressure on the accelerator. Left foot braking is the only safe way to retain full control of an automatic car when manoeuvring. Only yesterday (11th May) a case was reported in The Telegraph of yet another runaway automatic car which wreaked havoc because the driver was incapable of controlling the car."
Comments