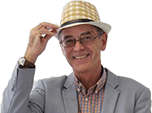 Honda Stream Reaches UK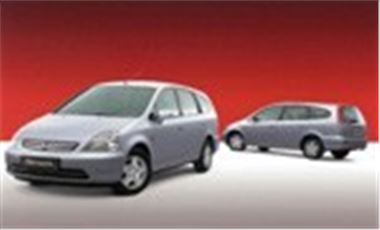 First imports of the new Civic-based Honda Stream 5+2 are now reaching the UK in 2.0SE Sport format priced from £16,995. Maximum power is a healthy 156bhp, giving the car a 0-60 of just over 9 seconds and a top speed of 127mph. A 5-speed sequential automatic is also offered, pulling the 0-60 back to 11 seconds and the top speed to 124mph, but in the real world this will matter less than tha slightly higher C02 per km of the automatic (216 g/km v/s 203 g/km). The auto lists at £17,995 and a cheaper 125bhp 1.7 litre version with CO2 per Km of 183 g/km (which puts it in the £140pa VED bracket) arrives in September.
The interior of the car echoes the new Civic with a dash mounted gearlever and flat floor from the rear seats forward allowing front to back and side to side access. Unfortunately, the rearmost pair of seats are little more than vestigial and only suitable for small children. They do, however, fold flat giving the car more capacity for holiday luggage than a similar sized estate car.
The Stream is being billed as a seven seater coupe. It promises to outhandle the likes of the Zafira. But the usefulness of the rear seats is so limited it's hard to see many user choosers picking it over the Zafira. That said, if they see it as an estate car or even as a 7 seater coupe rather than an MPV, they may well be sold on it.
Dimensions are: length 4,570mm; width 1,924mm (including mirrors); height 1,590mm.
See also Barcelona Motor Show report.
More at
www.Honda.co.uk
Comments