Access denied: DVSA ends public access to MoT pass and failure rates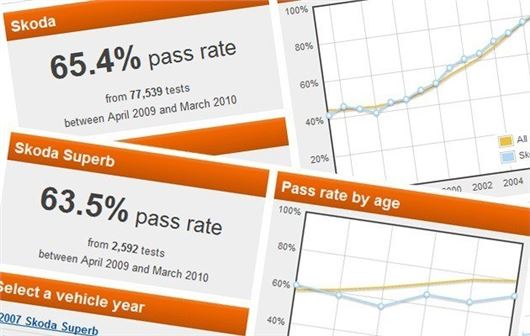 Published 31 May 2017
Drivers can no longer see the national MoT fail rates for all makes and models of cars in mainland UK, after the Driver & Vehicle Standards Agency (DVSA) ended public access to the latest MoT data records. 
The Government agency, which oversees the MoT system in England, Scotland and Wales, said it was "no longer able" to provide public access to the latest data due to changes in the way it records information. It also said it was unable to provide any reassurances when or if the data would become public again.
MoT pass and failure rates for the UK first become public in 2010, as part of the Government's OpenData policy, which allows members of the public or organisations to request any recorded information held by a public authority, such as a Government department, local council or state school. 
However, in April 2014, the Vehicle and Operator Services Agency (VOSA) was replaced by the Driver and Vehicle Standards Agency (DVSA) and updates to the data stopped shortly afterwards.
Previously, the data would be updated annually and show how often different makes and models of cars and vans failed the MoT. It would also provide a breakdown of the most-common MoT failure points. 
Despite assurances that updated MoT facts and figures were on the way, the DVSA has admitted - following a Freedom of Information Request (FOI) by HonestJohn.co.uk - that it will no longer be honouring VOSA's pledge to OpenData when it comes to MoT pass and failure rates. 
In response to the FOI, a spokesperson for the DVSA said: 'When the new MoT system was introduced in 2015 the back end system and data structures were completely redesigned which meant that we were no longer able to produce the updates to the anonymised data set.'
When pressed if there will ever be another MoT tests and results data set released to the public, the spokesperson said: 'this is to be determined'.
HonestJohn.co.uk has contacted the DVSA and asked them to undertake an internal review in relation to MoT data. If unsuccessful, HonestJohn.co.uk will be taking the matter up with the Information Commissioner's Office.
Comments
Author

Dan Powell
Latest