New MoT rules to clamp down on DPF removal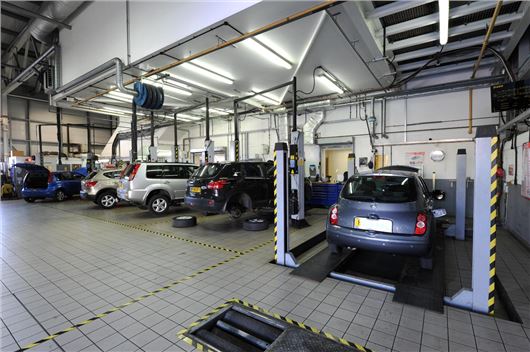 Published 05 December 2013
MoTs for diesel cars will now include a mandatory diesel particulate filter (DPF) check, with an automatic failure for any car found to be missing its standard filter.
Announced by the Department for Transport, the MoT rule change will come into force from February 2014 and require all garages and testing stations to check for a DPF in the inspection of the exhaust system.
The DPF works by absorbing particulate emissions created during the start-up phase of an engine from cold; these absorbed particulates are then superheated and burned off during the regeneration cycle of the DPF. However, some motorists have complained that the filter impairs fuel economy and can result in costly repairs should it get clogged up.
One particular cause for DPF failure is repeated short journeys from cold, which prevents the regeneration cycle and ruins the filter. The cost of a new DPF can be anything from £1000 to £3500 and in some cases exceeds the value of the car. This has resulted in some motorists removing the filters.
Tests for diesel cars will now be tightened up to ensure vehicles have a critical exhaust filter if one had originally been fitted as standard.
Roads Minister Robert Goodwill said: "I am very concerned that vehicles are being modified in a way that is clearly detrimental to people's health and undoes the hard work car manufacturers have taken to improve emissions standards."
"It has become apparent the government had to intervene to clarify the position on particulate filter removal given the unacceptable negative impact on air quality. This change to the MoT tests makes it clear – if you have this filter removed from your car it will fail the test."
You can find out more about DPFs by visiting our FAQ section, here
Comments
Author

Dan Powell
Latest