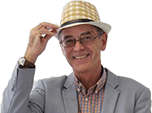 Honest John Agony Column 17-9-2016 Part 1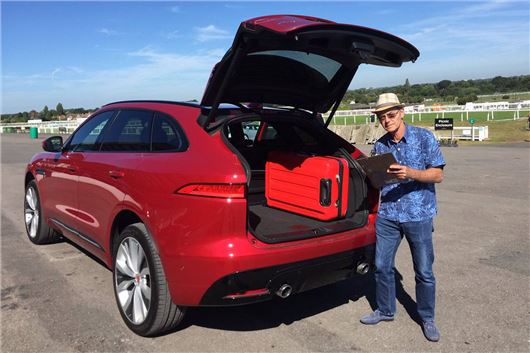 Published 16 September 2016
This week's carnage involves getting brassed off, losing one's cool, benefiting from Brexit, qualifying the customers and finding it all ends in gears.
As usual, emails to Honest John should be addressed to: letters@honestjohn.co.uk  Please try to keep them as short as possible.
Let's make this perfectly clear…
I saw something in the Telegraph motoring supplement about using BRASSO to restore transparency to old plastic headlights (I think it was you?). Anyway I tried it on my 2003 MX5 and it works a treat. Thanks.
SG, Bath
Yes. I'd tried it on our Honda in Thailand before I ran that tip. A lot of Nissan Micra K12s seem to need their cataracts cleared too.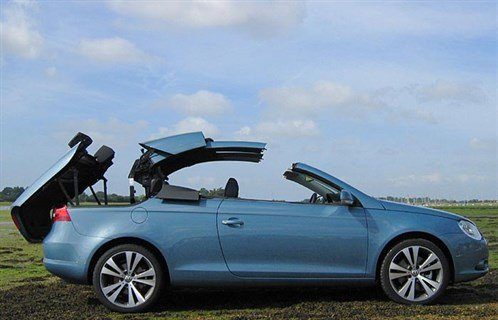 Air to a fortune
Three years ago I bought 2007 VW Eos with a 2-year warranty. In Dec 2014, a loud noise developed from the a/c unit and it was replaced under warranty. Similarly in Nov 2015 the same noise occurred from the a/c, which was sent back to supplier under claim. The claim was rejected on the following grounds: "Dismantled compressor and found light scoring to the pistons and barrels, possibly due to debris within the a/c system; also there were small silver flakes contained within the residual oil on the body gasket, another indication of debris. The combination of excessive oil and debris has caused the compressor sheer plate to sheer, thus not allowing the compressor to engage. The sheer plate is designed to break should the compressor be put under an abnormal load." It's difficult to ascertain whether the fault was there before the warranty claim or wrongly fitted and filled after. I really like the car and enjoy the open top driving when weather and traffic conditions permit, but the a/c is an essential when driving any distance on a motorway. I am advised that it would be pointless fitting another unit until the system is "flushed out" which is extremely costly (£1,000+). Looking on line this is common problem with VW's of this vintage worldwide. However I am struggling to find anyone capable of "flushing" the system. Is this a common fault and can a more reliable part be fitted? Should I be contacting VW directly about this as it appears to be an inherent problem?
SC, via email
If there is something nasty in the refrigerant gas then you will have to have the systems flushed. Explanation of how a/c works and what can go wrong with it, together with links to specialists who should be able to fix it here: /faq/air-conditioning/
Brex yourself for it 
This Brexit mess got me thinking a little out of the box and I may have spotted an opportunity we should possibly keep to ourselves. Once clause 50 is implemented I wonder if I can buy and run these in the UK? http://www.mod-sales.com/direct/vehicle/,100,/79157/Jaguar_.htm and http://www.mod-sales.com/direct/vehicle/,112,/78309/Land_Rover.htm I bet that possible loophole would soon close.
RC, via email
Clause 50 is only the start of the get-out process. And I would guess that the UK will still apply EC Type Approval otherwise how would it sell UK built vehicles inside the EC. 20 years ago BCA used to hold annual sales of vehicles bought by American car manufacturers for evaluation. They couldn't be sold in the USA because they didn't meet US Type Approval. And they couldn't be sold in Europe. Originally they were sold at a special auction in Jersey. But BCA got exemption to sell them for export only at BCA Blackbushe. A lot of traders burned their fingers buying strange stuff they then found they could not ESVA and NOVA.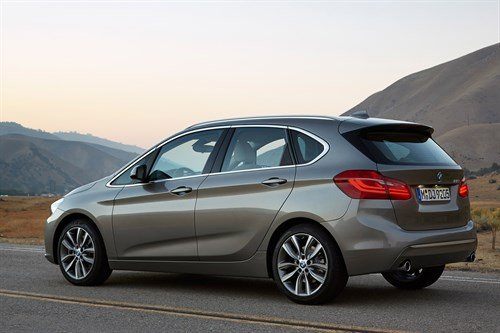 Out of order
I was in After Market Sales in the Motor Industry for quite a few years and came to the view that new car salespersons are not "sellers" but order-takers. The recent order I placed for our new BMW 218i Active Tourer has confirmed this view. The emphasis by sales personnel and manufacturers web sites appears to be on "what do you want?" instead of "what do you need?" It became quite clear that one of our main requirements was electrically operated front seats with memory, either optional or standard. It had to be shorter than our Astra Estate. It had to be petrol and automatic. It had to be 4-door saloon or hatchback. If hatchback, an electronic operated tailgate had to be standard/optional. By defining what I need the list of models I need to look at becomes much more limited. Perhaps someone should come up with a website that addresses the issues.
NA, via email
We already do. It can never be perfect because people have too many different, very specific and often conflicting requirements, and car specifications change all the time, but we get as close as we reasonably can: /chooser/?ref=surveybar
Grinding halt
The gearbox on my 2012 VW Passat 2.0TDI Bluemotion 6-speed manual failed. Apparently, this was caused by the flywheel eating into the gearbox housing. I know one other person with a similar experience with a 2011 Passat. Is this a common issue with VW Passats? Most people I spoke to cannot believe this has happened to a 4-year old car, including the mechanics at the garage. I call VW and they won't help as it needs to be looked at by a main dealer garage. I had to tow it to a local garage because the VW garage at the North Circular road had no facility to leave it over the weekend. There was no way I was going to ask the garage to put it back and arrange for the car to be towed to the dealer. I have never had a clutch failure before, so you can imagine my surprise to hear the gearbox was gone. I have owned and driven VWs for over 20 years. Should VW cover the gearbox, or make a significant contribution, even though it is only just out of warranty? 
MK, via email
Part of the dispute that recently held up the manufacturer of VW Golfs and Passats was with ES Automobilguss, the differential casing manufacturer. These are the relevant recorded faults: 22-2-2014: Clutch failure of 2011 Passat 1.6 TDI at 27,000 miles. Replaced at cost of £800; 27-7-2015: Clutch of 2011 Passat, bought second-hand in 2014, failed at 24,400 miles. VW paid 70% of the cost. Apparently the dual mass flywheel was not replaced; 9-8-2015: 2012 Passat TDI showing "hot spots on flywheel and clutch plate" after 31,000 miles. Also engine suffering timing problems believed to be due to the flywheel: lot of stalling and varying revs. Reader believed DMF to be faulty, but might be a failing clutch slave cylinder; 28-3-2016: Manual transmission of 2012 VW Passat 1.6TDI bought used at 54k miles in May 2015 failed in October 2015 with loss of 2nd and 4th. Car out of VW used car warranty. No help from supplying dealer or from Volkswagen. Different, friendly VW dealer discounted cost of replacing transmission, clutch and DMF with new exchange unit to £2,552 and AA contributed £465 to this because of type of cover owner had; 16-8-2016: Your report of failure of gearbox of 2012 B7 Passat 2.0TDI Bluemotion manual due to the flywheel damaging the transmission casing.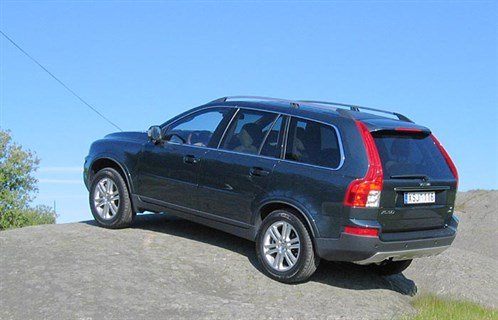 Anchorman
I recently bought a used Volvo XC90. I've just had it checked over by my local Volvo dealer and they have said the front discs and pads are almost "metal on metal". The car came with a very limited warranty, which probably doesn't cover wear and tear items. I've barely covered 400miles since I bought it, so do I have a case against the supplying dealer? It seems just wrong to supply a car with brakes that are so worn. Your advice would be appreciated.
JH, via email
Yes. Your case is against the supplier and has nothing to do with the warranty:  /faq/consumer-rights/
Minding the GAP
It seems to me that the dealer should be the one responsible for GAP insurance because with a PCP the ownership does not transfer to the purchaser until the PCP is complete? Is there any merit in a purchaser taking on this extra insurance? I read somewhere recently that now that PPI cases have become thin on the ground, lawyers are turning their attention to PCP contracts.

CW, via email
You add up the PCP deposit, the total of the monthly payments and the 'guaranteed future value' and any other payment and you then not only compare them to the list price of the car, but also to the price of the car at a negotiated discount. If you don't do that you are asking to be ripped off. And if the dealer is not upfront about all of the details and does not print them out plainly on a sheet of paper, you report him to the Financial Conduct Authority. GAP insurance is separate, just as vehicle insurance and vehicle servicing is separate. You need it in case the car gets written off part way through the term. But buy it independently from someone like ALA (which advertises with us). Dealers usually price it around twice as much, the other half being commission for the salesman.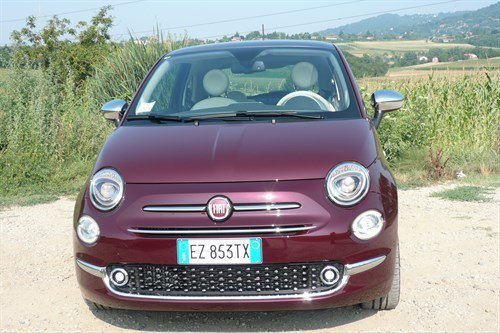 Marginal interest
I decide to get another FIAT 500 as I really liked my first. I found a range of pre-registered cars at a main FIAT dealer (Desira) in Norwich and chose a 2016 Lounge in Avantgarde Bordeaux (purple) with 5 miles on the clock for £9,190 instead of £13,300. I sold my 2009 500 to a Vauxhall dealer for £3,800, so I'm quite happy right now. You were correct about the discount but I must admit to not really understanding how a brand new car can be sold at a discount of over 30%.
PA, via email
That's a significant discount for a 1.2 Lounge in a colour, but it does indicate what the total margin can be on a new car. FIAT resisted any kind of discount at all when the 500 was launched and even the dealers were only on a 6% (3% + 3%) margin, so you have effectively bought your car for about £500 less than it would have cost in 2008. This shows how profitable 500s originally were, before the BSM driving school deal double-crossed anyone who had paid full price.
His and hers
At the moment my wife and I each drive 2003 Volvo XC70s; hers is my old one I used for my business. It had paid its way, owes me nothing, and with mileage allowances and careful and economic servicing by a friend who is a Volvo mechanic was actually a 'profit centre' for my agency business. It has 190,000 miles on the clock. She uses it as a runabout and I use it for business travelling when mine is in for servicing or whatever; mine has 120,000 miles on the clock. My wife is retired, I am in my 70th year and will be cutting back to a few days a month after September so we don't really need two such big cars nor will I be doing the 20-25,000 miles pa I have done up till now. We take a few holidays a year driving on the continent and the Volvo is good for carrying the disassembled bikes in the back (wheels off etc ) and bringing  goodies (vino) back. We are looking at the Dacia Duster Laureate model, 1.5 diesel. Any idea what we might get in part-ex for the older Volvo and what would be the best financing deals. How would it fare as a smaller version the Volvo for the sort of things we do?
NW, via email
I like the Duster Laureate 1.2 TCe 125:  /road-tests/dacia/dacia-duster-laureate-tce-125-2016-road-test/ A 2003 Volvo XC70 with 190k miles is down to around £1,000 as a private sale; less as a p/x because it would be too risky for a dealer to re-sell and would have to go to auction.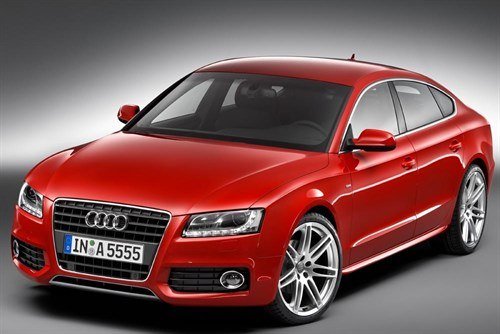 Drinking too much
I bought my 6 year old Audi A5 1.8 turbo automatic from a garage 2 years ago and found that the oil light comes on every thousand miles, saying it needs a litre, which I put in. There are 41,000 miles on the clock and I only do 6,000 miles a year. The garage I bought it from says this is normal but surely it can't be? Anyone doing average mileage would be putting oil in every other week. It does not leak oil so have you any ideas about why it burns so much oil?
BH, via email
Audi says it's normal. But it's only normal for an Audi. Comes from the engine having been filled with synthetic oil on the production line and not being properly 'loaded' in the first 500 miles to bed in the piston oil rings.
They paved paradise…
The Telegraph reports that GM Vauxhall/Opel proposes to reduce capacity in a couple (or more) factories in the UK and mainland Europe because of Brexit. All that effort in the 1960s and 1970s to get the UK into the EEC and it came to nothing. Nincompoops.
PD, Lyndhurst
Britain did benefit enormously from membership of the EEC, but the goalposts changed and, instead of remaining an 'Economic' union, it has increasingly become a collection of federal states presided over by unelected Eurocrats, which Brits regard as a form of dictatorship that is disadvantageous to the UK. GM has had an overcapacity problem in Europe for years and that's why discounts on new Vauxhalls are huge, making them very good value, but not making much money for GM. Of course, the good news for the UK is that Astras built at Ellesmere Port now reach Europe at 10% less than they did before Brexit. But anything coming into the UK from the EU costs 10% more unless VAG, Mercedes Benz and BMW swallow some of the colossal profits they make out of UK sales.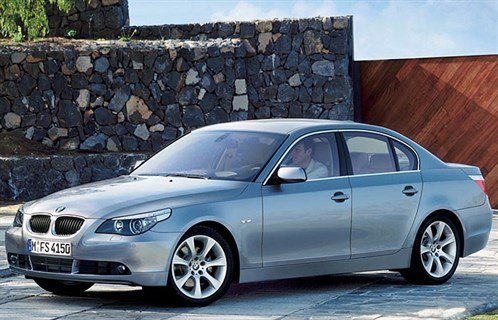 Discounting obsolescence
I have a BMW 520 manual diesel that is 7 years old with 72,000 miles on the clock. Oil changes at 10,000 miles. No indications of the chain death rattle. Best car I have ever owned but I am mindful of the comments on your site indicating that problems may start at about 80,000 miles. There are some very good reductions on new 5 Series pending introduction of the new model in a few months. I am very tempted by the 530 diesel. I do about 12,000 miles a year. Will the 530 need longer journeys to warm up and regenerate the particulate filter compared to the 520?
HL, via email
There's more to warm up, but I wouldn't worry. What you propose, getting something like a £10k discount on an outgoing model, makes huge sense for long-term ownership. (HL went straight out and obtained an £11,600 discount on a new 530d from a BMW dealer.)
Rock and a hard place
I have a VW Passat 1.4TSI 160 Executive Style with 235/40 R18 W (95) XL Contiseal SportContact tyres. They've lasted well: 6 replacements needed in 40k miles and 26 months but are as hard as a rock at 2.4bar recommended. I always read your answers with interest and have noticed quite a lot of advice about lowering tyre pressure from recommended. So, what would be your best advice regarding my tyre pressures please?
JR, via email
Drive 20 miles and your tyres heat up. The rise in temperature increases the pressures by 2-3PSI. Drive 50-100 miles and the pressures can increase by a total of 3-4PSI from the cold pressures. So my advice is to allow for that when you check your cold pressures. Unfortunately, you're never going to get a soft ride from 40 profile tyres. But you will get a slightly softer ride by dropping the cold pressures a couple of PSI.
Click to Honest John's Motoring Agony column 17-9-2016 Part 2
Comments
Author

Honest John
Latest