Electric car uptake presents 'challenge' for UK power network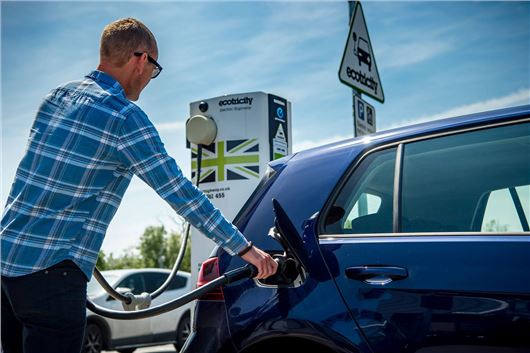 Published 16 January 2020
A Government-backed report has warned that the increasing popularity of electric vehicles provides a 'significant challenge' for the UK's electricity network.
The Electric Vehicle Energy Taskforce brings together experts from the automotive and energy industries ahead of the 2040 petrol and diesel car ban.
In its latest report, the Taskforce has called for incentives for electric vehicle drivers to plug in their cars during off-peak periods to prevent the National Grid from being overwhelmed with demand.
In 2019, around 38,000 new electric cars were registered on UK roads, accounting for just 1.6 per cent of the market share.
But if demand increases, the report warns that today's electricity demand could increase by nearly a third, with estimates suggesting that peak demand could increase by 24GW by 2050. This could lead to huge powercuts as the electricity network fails to keep up with demand.
To counter this, experts say the development of a new smart grid needs to be accelerated. Rather than relying on a small number of power stations, a smart grid would also take power from a large number of smaller providers, including renewable energy such as wind farms and solar panels.
This will give the network more potential to meet spikes in demand, while also utilising vehicle-to-grid technology. This allows electric cars to act as storage devices, pumping electricity back into the network when appropriate.
As part of this, the report also suggests that electric car drivers should be offered smart energy tariffs, rewarding them for charging their cars at off-peak times, reducing pressure on the National Grid.
"With the emergence of brilliant electric cars, the revolution on our roads is happening quicker than most people can imagine," said Octopus Electric Vehicles CEO, Fiona Howarth. "This will create a huge distributed battery sitting outside our homes - that can help us balance the grid as we move to a green economy."
Comments
Author

Andrew Brady
Latest