Electric vehicle drivers resort to renting driveways to charge their cars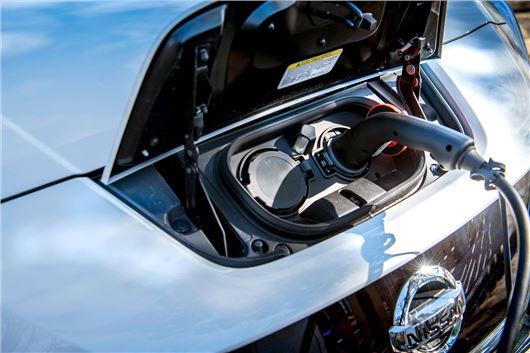 Published 27 June 2019
The UK's poor charging infrastructure has led to an increase in the amount of electric vehicle drivers renting private driveways to charge their cars.
A website which lets people rent out their driveways and parking spaces says it's noticed a surge in demand for those providing electric vehicle charging.
>> Is an electric car right for me?
In some areas, electric car spaces account for nearly five per cent of bookings - despite hybrid, plug-in hybrid and electric vehicles accounting for less than two per cent of cars on UK roads.
YourParkingSpace.co.uk says the number of new parking spaces registered with electric vehicle charging has doubled compared to 12 months ago, with many now offering a home chargepoint or wallbox for users. 
"Range anxiety still deters many people from buying an electric vehicle and there is a real need for more investment in publicly available charging points," said the website's managing director, Harrison Woods.
London's the most popular city for electric car parking on the website, with EV spaces accounting for 4.6 per cent of bookings. This is closely followed by Cardiff (4.41 per cent) and Aberdeen (4.01 per cent).
The cities where electric vehicles account for the smallest proportion of bookings are Leeds (0.87 per cent), Exeter (1.02 per cent) and Newcastle (1.05 per cent).
It's up to the owners of the parking spaces to decide how much they charge for a space, but the website suggests an extra £5 is a fair fee for electric vehicle charging. It says, with a typical charge costing £2.50 in electricity, this will provide an extra £2.50 in income for the owner.
EV spaces are also more desirable so are more likely to be rented, while drivers are happy to pay the prices as it provides a guaranteed parking space where they can charge their car.
Harrison added: "YourParkingSpace.co.uk is increasingly finding that rented driveway parking is one solution for EV owners as they leave their car to charge when they go shopping, enjoy a sporting or musical event, or simply as a place close to a train station for when they need to take a longer journey."
Comments
Author

Andrew Brady
Latest