Older Cars Banned From Large Parts of France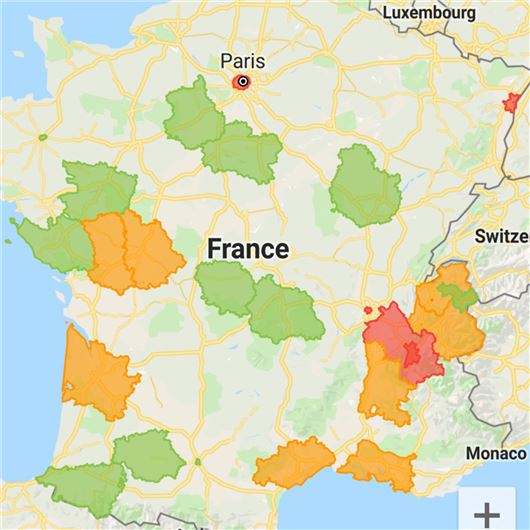 Published 06 August 2018
Major routes to the South, Italy and Switzerland are affected. Five French tourist areas have banned driving older vehicles due to poor air quality: Paris, Strasbourg, Lyon, Annecy and Isère (Alpine region, Grenoble). In these zones, cars without the Crit'Air badge and those with Crit'Air Class 5 and in some cases Class 4 are no longer allowed to drive. In the case of Isère, the whole department with its highways (A7 and A41 to 47) is affected.
The Green-Zones smartphone app can keep you up to date.
In France, temporary air protection zones are imposed where bans on driving older cars, vans, motorhomes and trucks are only imposed within the environmental zones if air pollution is particularly high. It is now.
Vehicles with Crit-Air badges marked Green or 1, 2 or 3 may continue to be driven. But vehicles without Crit-Air badges, or with Crit-Air category 5 (and in some cases Crit-Air category 4) cannot be driven without incurring penalties.

Tourists as well as professional drivers should be careful, because the penalties are high. If you do not have the required badge, it may be better to leave the vehicle standing or drive around the environmental zones. However, anyone who has a badge marked 3, 2, 1 or E may continue to drive.
A map of the affected environmental zones and all the necessary information are available in many languages on the website www.crit-air.fr and at Green Zones App.
General guide to 'Green' Zones: www.green-zones.eu
Crit-air stickers can be obtained from https://www.certificat-air.gouv.fr/en
Comments
Author

Honest John
Latest