Mazda to build a Compression Ignition Petrol Engine with a 35% improvement in economy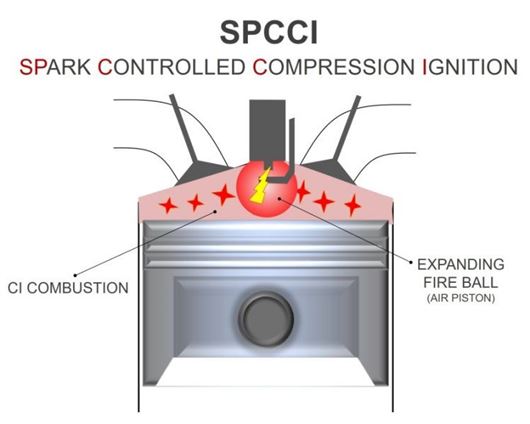 Published 08 November 2017
In the rush to electrify cars, everyone seems to forget that most of the UK's electricity is still coal or oil fired.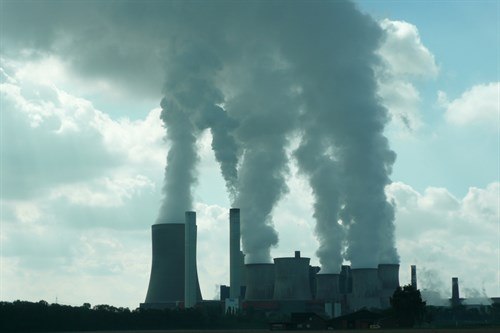 So while pollution from tailpipes in cities is minimal, emissions from power station chimneys are massive. And if you add storage of electricity in batteries, the total CO2 emissions of an electric car are close to those of a diesel.
Britain could go nuclear if we could actually get anyone to invest billions in some new nuclear power stations. (Not exactly a quick return in investment banking terms.)
But renewable energy from solar panels, wind farms and hydro generation just isn't going to make enough juice to keep everyone's lights on, never mind power 30 million electric cars.
The big money is not going into generating electricity, it's being invested in short-life electric cars and short-life batteries. They talk about "renewable energy" but what they really mean is "renewable cars." That's the way to make a financial killing.
In the meantime, Mazda is looking at all options. Cleanest overall in both NOx and CO2 is an LPG powered hybrid.
And there is still considerable room for improvement in internal combustion engines.
As part of its Skyactiv-X, the next generation of Skyactiv, Mazda is developing a Spark Controlled Compression Ignition petrol engine.
Most of the combustion of the fuel/air is by compression, as in a diesel. But to achieve a stoichiometric 'lean burn' air-fuel ratio of 30:1 all the fuel in the combustion chamber needs to burn simultaneously.
This is achieved by adding spark ignition.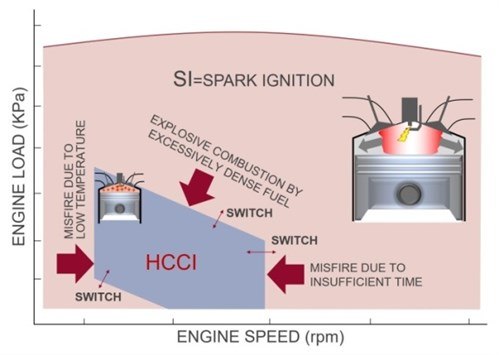 Using Spark Controlled Compression Ignition (SPCCI) means that the range of engine load and rpm where compression ignition can take place now covers the whole combustion range. The potential application of compression ignition has dramatically expanded, allowing this technology to be used in almost all driving conditions. Because a spark plug is now being used at all times, the engine can switch seamlessly between combustion using compression ignition and combustion using spark ignition.
The overall effect is a significant improvement in torque in low speed traffic at low engine revs, dramatically improving fuel economy by as much as 35%. Yet also allowing the high revs of a petrol engine.
Mazda's Skyactiv-X programme is also looking at means of improving tyres, suspension, body structure and seat comfort, making the entire package more efficient.
Look for the first fruits of these developments in 2 – 3 years time.
More at Mazda 
Comments
Author

Honest John
Latest