Hydrogen-powered Hyundai ix35 priced from £53,105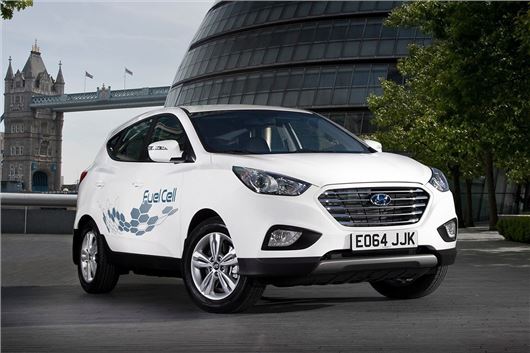 Published 05 May 2015
Hyundai has announced the price for its hydrogen fuel-cell powered ix35, which is available to order direct from Hyundai UK for £53,105. The price includes a reduction thanks to funding from HyFive, a European initiative funding hydrogen as a fuel for vehicles.
The ix35 Fuel Cell is powered by a 136PS electric motor, giving a top speed of 100mph. This is linked to a 24Kw lithium-ion battery. Electricity is generated using hydrogen stored in two tanks. Filling these takes a few minutes and gives a maximum range of 369 miles. The only tailpipe emission is water.
The HyFive project is aiming to build three filling stations in London, bringing the total number of publically-accessible stations in the capital to five. This is in addition to Government funding which aims to establish a network of 15 filling stations across the UK by the end of 2015.
Comments
Author

John Slavin
Latest