BMW 116d Beats 100mpg on Futurecar Run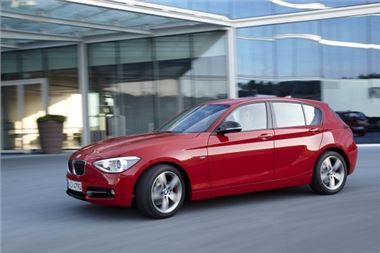 A BMW 116dED, rated at 99g/km CO2, achieved 103mpg on the 64 mile Brighton to London Futurecar run on ordinary sometimes congested roads on Saturday 3rd November.

The route from Brighton to London included many miles of uphill section and busy London traffic, but event organisers measured the fuel used over the challenging route recording a 39 per cent improvement over the official 74.3mpg combined economy figure. The Brighton to London RAC Future Car Challenge event was first introduced in 2010 to showcase low energy use vehicles. It features competitors driving electric, hybrid, hydrogen and low-emission conventional petrol and diesel cars on a route from Brighton to London, using the least amount of energy possible. The event is a real-world test of current and future vehicle technology.
The 116d benefits from BMW's EfficientDynamics technologies, which are designed to maximise fuel economy and lower emissions. These technologies were put to good use on the completely standard car by by Green-Car-Guide.com editor, Paul Clarke, and engineering specialist Paul Andrews from Oaktec.
The BMW 116d EfficientDynamics is a rear-wheel-drive family hatchback that can accelerate from zero to 62mph in 10.5 seconds, has a top speed of 121mph yet still achieves impressive performance figures. With its 99g/km emissions figure the BMW 116d qualifies for zero Vehicle Excise Duty, is exempt from the London Congestion Charge and it has a benefit in kind rating of just 13 per cent for company car drivers.  
Paul Clarke, Editor of Green-Car-Guide.com, said: "It is an incredible achievement for a BMW to achieve over 100mpg on a busy Saturday morning drive from Brighton into central London. Hybrids and electric cars certainly have an important future, but it shows that people shouldn't write off the internal combustion engine yet, as its efficiency is improving all the time."
The BMW 116d EfficientDynamics was the only premium brand vehicle in its class. As well as competing in the event, the Green-Car-Guide.com team also drove the car from the North West to Brighton, and back again, a round trip of over 500 miles, and achieved more than 90mpg over the motorway route. Eco-driving principles were applied during the event to achieve the extremely high fuel economy. See more extensive coverage of the drive at www.Green-Car-Guide.com
Comments