Government Wires Up Electric Car Grants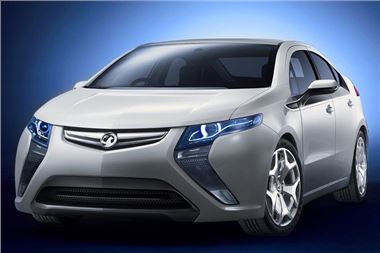 The UK Government today announcement the first set of vehicles eligible for the new 'Plug-In Car Grant'. Transport Secretary Philip Hammond and Business Minister Mark Prisk set out details for the incentive and announced the UK locations that will receive funding in the second round of 'Plugged-In Places', boosting the UK's electric vehicle charging network.
From 1 January 2011, motorists will be entitled to a Plug-In Car Grant of up to £5,000 (motorists will be entitled to a 25% discount from the list price of the eligible car, up to the value of £5,000) when buying any qualifying low carbon car with CO2 emissions less than 75g/km. The list of eligible vehicles featured nine cars, three of which are available to buy now, with the remaining six coming to market.
The announcement also detailed the five successful areas that bid for Plugged-In Places funding. The Midlands, Greater Manchester, East of England, Scotland and Northern Ireland will share £20m to further the development of the ultra-low carbon infrastructure, installing 4,000 more charging points in the coming years. These new zones join round one winners London, Milton Keynes and North East England that will install over 11,000 charging posts across the three regions by 2013.
"The transition to ultra-low carbon vehicles is a great opportunity for the UK motor industry. The Plug-In Car Grant and infrastructure investment through the Plugged-In Places scheme is helping to create a co-ordinated and comprehensive approach to creating vital consumer demand," said Paul Everitt, SMMT Chief Executive. "The motor industry is making great progress in delivering practical, low carbon vehicles and we will see further progress of new and conventional technologies in the years ahead. Today's announcements confirm the UK as a leading player in making low carbon an economic and environmental winner."
The Government will continue to receive applications from vehicle manufacturers for more cars to be eligible for the Plug-In Car Grant and another round of eligible vehicles will be announced next year.
Transport Secretary Philip Hammond said; "Government action to support affordable vehicles and more local charging points means we are on the threshold of an exciting green revolution. 2011 could be remembered as the year the electric car took off."
Business Minister Mark Prisk said; "Today's news that motorists will be able to choose from at least nine cars under the consumer incentive scheme and that we are expanding the infrastructure for charging electric vehicles will further reinforce the message that the UK is Europe's leading producer of ultra-low carbon vehicles.
"Today's announcement further confirms the UK as a global front runner in the market for ultra-low emission cars and open for business for hi-tech green manufacturing. This builds on Nissan's decision to produce the Leaf in Sunderland and the work the Automotive Council is doing to improve the way government works with industry."
Go to www.smmt.co.uk/publications for more information about Electric Vehicles, the Plug-In Car Grant and Plugged-In Places or to www.dft.gov.uk/pgr/sustainable/olev.
Cars so far qualifying include:
Mitsubishi i-MiEV (due in January 2011)

Smart Fortwo electric drive (due in early 2011)
Peugeot iOn (due in January 2011)
Citroen C-ZERO (due early 2011)
Nissan Leaf (due in March 2011)
Chevrolet Volt (due in 2012)
Toyota Prius Plug-in Hybrid (due early 2012)

Vauxhall Ampera (due early 2012)

Renault Fluence EV (due early 2012)

Car Eligibility
Vehicles must have been confirmed by OLEV as eligible under the rules of the scheme in order to receive subsidy. OLEV will be confirming the first vehicles to qualify for the Plug-In Car Grant later in the year. Updates on qualifying cars will be published on the Department for Transport's website - consumers should continue to check the website for updates. A summary of the criteria that cars will need to comply with in order to qualify for the grant is available here.
I am a consumer thinking about buying a qualifying ultra-low emission car - how will I go about applying for the Plug-In Car Grant when it becomes available in January 2011?
If you are looking to use the Plug-In Car Grant to purchase an eligible car, the good news is that there are no application forms to fill in. The dealership or vendor you are buying your car from will complete all the paperwork on your behalf as you buy the car; and the amount of your grant will automatically deducted from the price of your car at the point of purchase.
Before you purchase your car, the dealer will ask you a few questions about your decision to purchase an ultra-low emission vehicle. This data will help inform policy decisions about ultra-low emission cars and supporting infrastructure.
I am a vehicle manufacturer looking to see whether a model is eligible for subsidy under the terms of the scheme. How do I apply for Plug-In Car Grant eligibility?
Vehicle manufacturers who want to apply for their vehicle model to be eligible for subsidy under the scheme will need to make a formal application. To do this, you will require an application pack and associated guidance. You can request this by submitting a request to olev.enquiries@olev.gsi.gov.uk
Comments