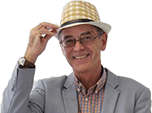 Smart ForTwo Diesel and Petrol Congestion Charge Exempt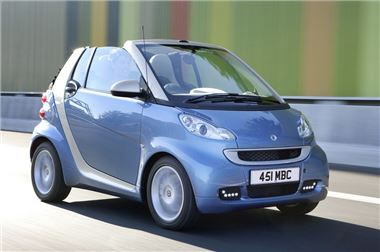 Recent changes to the Greener Vehicle Discount now mean that new generation smart cdi and mhd (micro hybrid drive) models will be exempt from the London Congestion Charge.
As of 4th January 2011, all vehicles that emit 100g/km or less of CO2 and that meet the Euro 5 standard for air quality will qualify for a 100 per cent discount from the Congestion Charge.
The most popular smart models – the cdi diesel and mhd petrol - comfortably meet the criteria to be eligible for the £8 discount. When both are fitted with softip transmission, the 54bhp cdi emits just 86g/km CO2 and the recently revised 71bhp mhd produces 97g/km CO2.
Customers of either smart who commute into the congestion zone can expect to make a saving of up to £2,500 per year.
To qualify for the discount owners will need to register with Transport for London (TfL) and make an annual £10 payment per vehicle. Another review will be made in 2012 as to whether Transport for London wishes to lower the threshold even further due to the likelihood of increased electric vehicle production, such as the forthcoming, zero-emission smart electric drive.
Other cars congestion charge exempt from 4th January include:-
Petrol engined cars emitting less than 100g/km CO2 Congestion Tax and VED Exempt:
FIAT 500 TwinAir 95g/km
Honda Insight 80g/km
Hyundai i10 1.0 3-cylinder
Lexus CT200h 96g/km
Nissan Micra K13 Supercharged
Toyota IQ 1.0 5-spd manual 99g/km
Toyota Auris hybrid
Toyota Prius III
Diesel engined cars emitting less than 100g/km CO2 Congestion Tax and VED Exempt:
SEAT Ibiza 1.6 Ecomotive 89g/km
Renault Twingo 1.5 eco2 (from early 2011) 90g/km
Renault Clio 1.5 eco2 (from February 2010) 98g/km
Vauxhall Corsa ecoFLEX 1.3 3-dr (from January 2010) 98g/km
Ford Focus ECOnetic 1.6 with stop/start 99g/km (from January 2010)
Volvo C30 1.6 DRIVe 99g/km (from October 2009 production)
MINI One D 2011 model diesel
MINI Cooper D 2011 model diesel
Citroen C3 Airdream + 99g/km
Citroen DS3 DStyle 99g/km
Peugeot 207 1.6HDI Economique 99g/km
SEAT Leon Ecomotive 1.6 diesel 99g/km from October 2009
Peugeot 207 Economique 1.6HDI 90 99g/km from October 2009
Peugeot 3008 Hybrid4 99g/km
Hyundai i20 blue 1.4 75PS 6-speed 99g/km from 2009)
VW Golf Mk V1 1.6TDI Bluemotion 99g/km from mid 2009
Ford Fiesta 1.6 ECOnetic 5-speed manual 99g/km
SEAT Ibiza Ecomotive 5-speed manual 99g/km
Vauxhall Corsa Ecoflex
VW Polo Bluemotion 1 5-spd manual 99g/km
VW Polo Bluemotion (all 2008 models) 5-spd manual 99g/km
VW Golf VI Bluemotion 99g/km
Volvo C30 DRIVe 99G/KM FROM 16-11-2010
Volvo S40 DRIVe 99G/KM FROM 16-11-2010
Volvo V50 DRIVe 99G/KM FROM 16-11-2010
Comments