Best FIAT eco:Driver Can Win a 500 TwinAir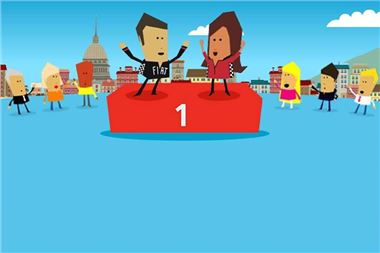 Fuel-conscious UK drivers are being offered the chance to win a new Fiat 500 TwinAir in an exciting Europe-wide competition from Fiat's award-winning eco:Drive.
The meticulous motorists are being asked to demonstrate their environmental prowess behind the wheel – eco:Drive-style – for an opportunity to go to Italy to compete in an eco:Drive GP grand final with one of Fiat's new two-cylinder city cars as top prize.
eco:Drive is free to download and works with Fiat's widely acclaimed Blue&Me entertainment and communications system. Plugging a USB key into the Blue&Me port allows eco:Drive to record information about a motorist's driving style and award an eco:Index score. By inserting the USB into a computer it shows how the user can become a more efficient driver.
To qualify, entrants must first register for the competition on the eco:Drive website: www.fiat.co.uk/ecodrive then collect at least five days' worth of driving data to get on to the leaderboard. Then they must attempt to achieve the highest eco:Index, with the best male and female participant being declared the UK winners. The competition closes on 22 November.
UK victors will be invited to December's Bologna Motor Show in Italy where they'll compete against winners from other European countries in the grand final, a pre-determined driving course, in a bid to win the Fiat 500 TwinAir which can achieve 68.9mpg and emits just 95g/km CO2. Runners-up will receive a Blue&Me TomTom satnav.
"This is a wonderful competition for all Fiat users whose cars are fitted with eco:Drive," says Elena Bernardelli, marketing director, Fiat Group Automobiles UK and Ireland. "Not only will it encourage people to think about how they are driving, but it also provides the opportunity for an exciting trip to Italy and the chance to win a great car which is already creating a buzz with both customers and the media."
The new 500 TwinAir range starts at £10,665 (OTR) for the TwinAir Pop and rises to £16,065 (OTR) for the convertible 500C TwinAir byDIESEL.
More at www.fiat.co.uk/ecodrive
Comments