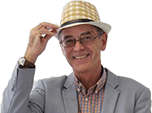 Addison Lee Galaxy Auto Does 57.8mpg in MPG Marathon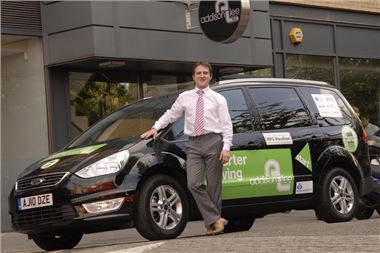 The UK's largest minicab service, Addison Lee, has swapped the trials of London traffic for a challenge of a different kind, piloting a 2.0-litre, 140PS TDCi Ford Galaxy PowerShift to stand-out fuel economy on the 2010 MPG Marathon.
Success in the MPG Marathon is judged by the improvement in economy over official, manufacturer-supplied figures. Addison Lee's Marathon Man was driver Dean Coogan, who achieved a remarkable average fuel consumption of 57.08mpg, a 21.19% improvement over the officially quoted combined fuel consumption.
"It's a bit of a change to the day job," said Dean, who honed his eco-driving skills at IAM Drive and Survive and the Smarter Driver Training course, approved by the Energy Saving Trust and Ford. "It's concentration of a different kind required here, but I drive a Galaxy every day and I know how good it is in all situations, so I'm not surprised it's capable of fantastic fuel economy."
Dean's regular Ford Galaxy is one of 1,600 operated by Addison Lee and the company is adding more 2.0-litre TDCi Powershift models to its 2,500-strong fleet to replace the 2.0TDCI 6-speed torque converter automatics it ran before. These cars are much liked by Addison Lee drivers.
Kevin Griffin, Director for Fleet Operations Ford of Britain said: "Every year we support the MPG marathon in a new and different way, to demonstrate the breadth of capability of Ford vehicles, across the range. The Galaxy has already been proven by Addison Lee for its quality and flexibility and now for its incredible efficiency."
Addison Leeis London's premium minicab service and also offers chauffeur services, international delivery services, couriers and executive coaches. Founded in Battersea in 1975, Addison Lee carries 10 million passengers a year and couriers more than 40,000 deliveries every month.
Addison Lee has cut emissions per journey every year since 2002 (20% over five years) and is working on a further 6% year-on-year reduction. The company is the only member of 190 businesses in the Green500 to achieve the highest 'Diamond' status for reducing carbon emissions and has won numerous awards for its program to reduce its environmental impact, including;
More at Ford
Comments