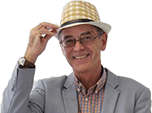 Everything under 100g/km to be Congestion Tax Exempt
Under The Mayor's new 'Greener Vehicle Discount' proposal, any cars registered after 1 January 2011 that emit less than 100g/km of CO2 and meet the Euro V standard for air quality will be exempt. In addition, and as a way of encouraging the uptake of electric cars, the same exemption will apply to full battery electric and plug-in hybrid cars.
Transport for London is inviting feedback on the new proposals until 2 August 2010 via the TfL website: https://www.tfl.gov.uk/tfl/roadusers/congestioncharging/consultation/default.aspx Once a decision has been made, the results will be published, with any changes taking effect from 4th January 2011.
Comments