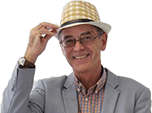 Millbrook wins VCA in service emissions testing contract

The Vehicle Certification Agency (VCA) has awarded Millbrook Proving Ground the In-Service test contract for an exceptional fifth consecutive year.
The test programme works to ensure that light duty vehicles meet the in-service emissions targets set by the European Commission for all legislated pollutants. This is an important factor in the UK Government's commitment to reducing road transport emissions. For the first time, the contract includes the testing of hybrid vehicles, one of Millbrook's key strengths.
Millbrook will work with the VCA to test a selection of vehicles in use on Britain's roads to compare their emissions performance to the relevant type approval standard. For the first 100,000km (62,137 miles) of their life, modern (Euro 4) vehicles are required to stay within emissions limits set by the type approval standards, the In-Service test programme checks this compliance. In cases where a statistically significant number of vehicles of one type fail to comply, the data will be passed to the agency that issued the approval for further investigation.
"To win the VCA's prestigious In-Service test contract for a fifth consecutive year is very important to Millbrook and a significant achievement for us as a business," explains Neil Fulton, manager powertrain engineering at Millbrook. "We pride ourselves on the strong relationship we have built with the VCA. It means a great deal to be involved in this testing which plays a key role in helping to protect the environment from vehicle emissions, as well as providing important data for vehicle manufacturers."
Fulton concludes: "Importantly, the contract award is a real testament to the ongoing investments we make in our expertise, training and equipment, particularly the area of hybrid vehicles. This once again confirms Millbrook's position as the UK's most efficient, capable and cost effective emission laboratory."
HJ adds, "Reading between the lines, this could make life difficult for manufacturers that use tricks to self-certificate cars at extremely low CO2 levels for tax reasons."


Comments