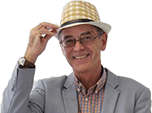 Eco-driving tips offered by IAM
The Institute of Advanced Motorists (IAM) has issued some advice to drivers about being a bit greener on the road this bank holiday.
According to the organisation, some trips could be as long as 500 miles and due to rising fuel prices it could also be hard to rein in spending.
However, "simple measures" can help to save both fuel and cash, it said.
Driving at 70 mph instead of 80 mph can cut costs by up to 4p a mile, totalling £20 for the whole journey.
Roof racks and boxes add to the weight of a car and cause it consume more gas - so if this accessory is not needed, take it off.
The IAM added that tyre pressures should also be correct because under-inflated tyres can cause power to be wasted.
Chief examiner for the body Peter Rodger gave another piece of advice: "Slowing down earlier, rather than always using the brakes to slow down can make a real difference - a smoother driving style is the single best eco-driving tip."
Bank holidays are typically a popular time for family jaunts and short breaks, but drivers with no free time this weekend can look forward to another at the end of May.
Comments