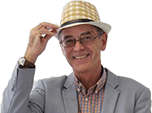 Contradictory Results From Electric Car Consumer Surveys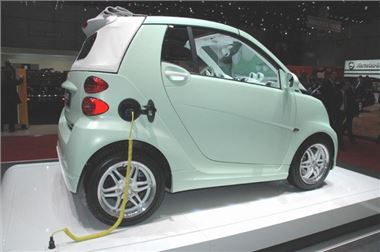 ELECTRIC SHOCK FOR GOVERNMENT OVER GREEN CAR PLAN
As many as a fifth of Britain's 34 million motorists are planning to buy an electric car within the next five years or would consider doing so.
A GfK NOP survey for the RAC Foundation suggests 6.75 million drivers are thinking about buying a vehicle powered solely by batteries.
The poll results should be welcome news for the Department for Transport which last month announced an incentive scheme that would see grants of up to £5,000 being offered to purchasers of electric powered cars from 2011.
But the plans are set to backfire.
The RAC Foundation has discovered that by the Government's own reckoning electric vehicles won't be available on the mass market until at least 2017, leaving millions of potential buyers frustrated.
Commenting on the findings, the director of the RAC Foundation Professor Stephen Glaister said: "What the Government is in danger of doing is putting the cart before the horse. It is actively promoting the purchase of electric vehicles long before there is any chance of manufacturers making them widely available."
"It has gone out of its way to encourage people to make green choices, yet these choices are not yet realistic."
"Even by the Government's own analysis, this form of environmentally-friendly transport will not be on the mass market for another eight years - and even that assumes a major breakthrough in battery technology in the meantime."
"Ministers' thinking on green technology is all over the place. They talk of incentives of up to £5,000 for prospective buyers of electric cars from 2011. Yet at that stage there will be almost nothing in the showroom for people to purchase."
"What's more, the same announcement talked of a mere £20 million being spent on a national charging infrastructure, but only last week the Mayor of London acknowledged that at least £60 million would be needed to provide such a network in the capital alone."
"And all this comes even before you ask how the electricity to power these phantom vehicles will be produced - for the next decade (before new nuclear power stations are built for example) the answer will almost certainly be by burning fossil fuels."
"The RAC Foundation fully supports the introduction of green vehicles. But electric cars are not the short-term solution. What the Government should be doing is improving the road network and encouraging manufacturers to refine existing technology. That means increasing road capacity to cut congestion and CO2 emissions; focussing on producing leaner petrol and diesel engines; and making smaller and lighter cars.":
* The survey of 1,000 motorists was carried out over the weekends of 9th/10th and 16th/17th May 2009 by GfK NOP.
* When asked, "Would you consider or are you planning on purchasing an electric car within the next five years?" 20% answered "Yes, would consider" or "Yes, planning on purchasing an electric car".
* According to the DfT National Travel Survey 2007 there are 33.8 million driving licence holders in Great Britain.
* On 16th April 2009 the Department for Transport and the Department for Business, Enterprise and Regulatory Reform launched the Government's vision to promote ultra low carbon transport over the next five years.
* Ministers said: "Consumer incentives will be introduced in 2011 to coincide with the expected mass introduction of electric and plug-in hybrid cars to the market. Consumers will be able to receive help from the Government worth in the region of £2,000-£5,000 to allow for the maximum choice of which car they buy."
* However on page eleven of the document 'Ultra-low carbon vehicles in the UK' (also published in April) the Government acknowledges mass market, electric vehicle technology won't be available until 2017 at the earliest.
* Less than 0.1% of the UK's 26 million cars are currently electric.
IN COMPLETE CONTRAST, A SURVEY BY MOTORPOINT FOUND PRECISELY THE OPPOSITE
Electric cars have failed to spark the imagination of the vast majority of motorists, according to Motorpoint.
A new online poll by the UK's leading car supermarket found 70% of drivers believed electric cars to be nothing more than a gimmick. Only 30% of those quizzed said they offered a long-term solution to cutting Co2 emissions. Over 1,300 people took part in the week-long survey.
This news follows the Government's decision to offer subsidies of up to £5,000 to encourage drivers to buy electric or plug-in hybrid cars as part of a £250m plan to promote low carbon transport over the next five years. However, cars that are eligible for the funding are not expected to be in showrooms until 2011 at the earliest.
Says David Shelton, Managing Director of Motorpoint: "While the idea of electric cars sounds like a good one in principal, in practice they are extremely expensive, have a limited range and normally only come with two seats.
"This simply isn't feasible for the vast majority of motorists. This is why we would encourage anyone who wants to help protect the environment to look at some of the low-cost eco-models such as the Vauxhall Corsa ecoFLEX or the Ford Focus Econectic. They are at the cutting edge of green motoring, combining great fuel economy with low road tax costs and offer a far more practical solution to reducing Co2 emissions over the short to medium term than electric vehicles."
More at
www.motorpoint.co.uk
Honest John says, blanket consumer surveys don't really make sense on this topic.
Electric cars are an excellent solution for short runs.
Internal combustion engined vehiocles are far more efficient for long runs.
Neither are good at both unless combined into a hybrid, such as the Toyota Prius, Honda Insight, Lexus LS450h, Lexus RX450h, Lexus LS600h, Mercedes S400h, Chevy Volt and Vauxhall Ampera.
Comments