Cars 'producing less CO2'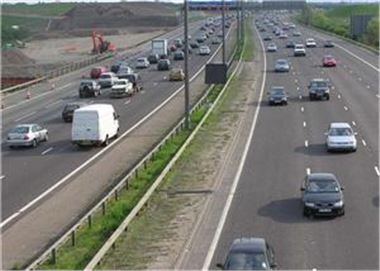 People who prioritise green credentials when
buying a car
may find more models than ever can offer them what they are looking for, if a new report is anything to go by.
A study by the Society of Motor Manufacturers and Traders (SMMT) revealed new vehicle emissions fell more steeply in 2008 than any previous year – with the typical amount standing at 158 g/km.
This is some 4.2 per cent lower than during 2007.
Research by the group also showed cars are now responsible for a smaller percentage of overall emissions in the UK – at 11.5 per cent.
This reduction has occurred despite the fact the number of vehicles on the road continues to rise and those motors are covering greater distances.
Chief executive of SMMT Paul Everitt claimed: "The motor industry has made enormous progress in its work to cut the environmental impact of its products."
Earlier this month, the same group revealed
new car
registrations were more than 20 per cent lower in February than a year before.
Are you
buying or selling a car
? Click here to find out what Honest John has to say.
Comments