Renault Clio 'could be a cost-effective choice'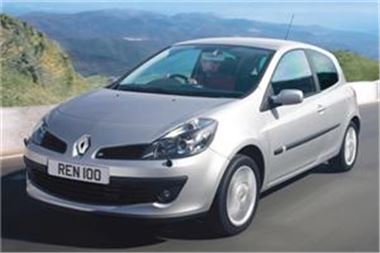 People looking for
car buying advice
may be interested to hear the Renault Clio achieved a 27 per cent improvement in fuel economy during this year's MPG Marathon.
According to the manufacturer, this jump in performance is a sign of its continuing commitment to green motoring.
The marathon is designed to highlight the benefit of smart driving techniques and saw teams complete a 400-mile round trip from Bristol to Macclesfield.
Renault claimed the result achieved by its model was achieved by making simple changes to the motorists' driving style such as not over-revving when moving off from traffic lights.
One of the drivers who took the wheel for the manufacturer was Richard Bremner from Clean Green Cars.
He stated: "The Clio Sport Tourer was one of the bigger cars in its class, but nevertheless managed 81.9 mpg - and without going painfully slowly."
In other
motoring news
, Renault recently signed a deal with EDF which it claims could see it become the world leader in zero-emission vehicle production.
To find the
best deals
around today visit Honest John
best deals
.
Comments