Electric car company opens new retail outlet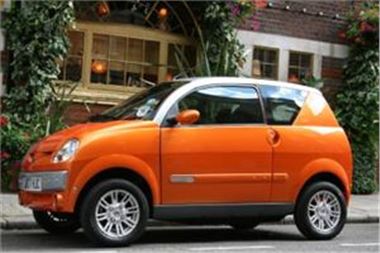 People who are looking for
car buying advice
may be interested to hear an electric vehicle manufacturer is opening a retail outlet at Westfield shopping centre in Shepherds Bush, London.
Nice Car Company has revealed shoppers will be able to book test drives and check out its range of models, including the MyCar and the Mega City.
Co-founder of the firm Julian Wilford said the new mall was the ideal location for the group to promote its vehicles - as like the manufacturer's products - Westfield was stylish and would have a beneficial effect on the local environment.
He added: "We look forward to showing visitors that well-designed, safe and affordable electric cars are available to buy right now."
Nice claimed people who opted for one of their zero-emission vehicles would find its models were cheap to run and would also be exempt from road tax and congestion charging.
Earlier this week, the group welcomed the government's announcement it was investing £100 million in promoting the electric car industry.
To find the
best deals
around today visit Honest John
best deals
.
Comments