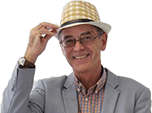 Four New Eco KIAs at Paris Show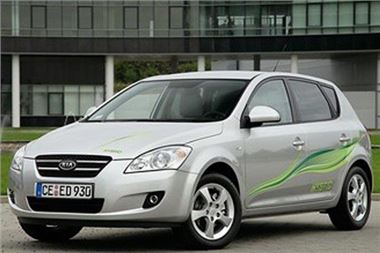 KIA is thinking of the future with four low CO2 world premieres at the Paris Motor Show.
Seven versions of the all-new Kia Soul urban crossover passenger car will star in a special 'Soul World' at the Paris Mondial de l'Automobile from 2 October 2008.
Alongside the new Soul - which will arrive in UK showrooms during Spring 2009 - will be a raft of new environmentally-focused vehicles including a hybrid version of Soul, a cee'd hybrid, a latest-generation fuel-cell powered Sportage and a cee'd 'Idle Stop&Go' car, which is due to go on sale in the New Year.
"Soul presents consumers with such a broad selection of styling, comfort and equipment choices, that it redefines the concept of freedom. It's a brand new urban car packed full of liberating ideas - a car that challenges consumers to 'free your mind', to build an emotional bond with their new car and to rethink everything they know about Kia," enthuses Mr Hyoung-Keun Lee, Senior Executive Vice President and COO, International Business Division, Kia Motors Corporation.
Every Kia Soul in Europe will be equipped with a factory-fit RDS radio/CD player with MP3 compatibility, plus USB, AUX and iPod connections in the centre console and six audio speakers, innovative PowerBass technology and a roof-top antenna.
An upgraded eight speaker sound system - complete with 'Sound Sensitive Mood Lighting', 315 watts output, a large diameter dash-top centre speaker, external amplifier and a sub-woofer mounted in the boot - can be specified.
In Europe, Soul customers will be able to choose between a 126 PS diesel with DPF - or a 115 PS 'low-power' version in some countries - and a 126 PS petrol engine, both based closely on the 1.6-litre units first designed and produced by Kia engineers for the cee'd model made in Slovakia. All three engines are Euro4 compliant for emissions.
The Kia Soul offers high levels of active and passive safety, to fully satisfy the ever-increasing consumer expectations of modern car design. Kia Soul cars supplied to the majority of countries in Western Europe and all of North America will be fitted with six airbags, four disc brakes and ESP (Electronic Stability Program) - increasingly a 'proven technology' in accident avoidance - as standard. In other countries ESP will be available as a factory-fitted option.
Kia Motors Corporation is planning to manufacture up to 136,000 examples of the Kia Soul annually at its Gwangju facility in Korea. The plant has been extensively refurbished for its new role, enhancing vehicle and build quality and greatly increasing the flexibility of the production processes.
Overall sales volumes are expected to see 36,000 sales in the domestic Korean market, 50,000 units in North America, 30,000 in Europe and 20,000 in other 'General' markets worldwide. A dedicated version of Kia Soul for the Chinese market will be produced locally in China at the rate of 40,000 units annually, starting during 2009.
Going Green
The Kia display in Paris will also feature a 'Green Zone' where the Kia cee'd ISG, Soul Hybrid, cee'd Hybrid and Sportage 'Fuel Cell Electric Vehicle' (FCEV) will represent the latest results of the corporation's continuing and massive investment in eco-friendly technologies for the future. Moving forward from research vehicles to production vehicles, Kia Motors will progressively introduce 'eco-friendly' technologies across its model range from 2009 onwards.
One of the first 'eco-friendly' technologies to transfer from concept to reality will be Kia's new ISG (Idle Stop&Go) system which makes its world premiere at Paris and will be available on Kia cee'd petrol models from early 2009. The innovative ISG system automatically switches the engine off - when the car is stopped in heavy traffic - and on again when traffic moves, cutting fuel consumption and emissions by up to 15 per cent in typical city driving conditions.
Also making their world premieres at Paris are the Kia cee'd Hybrid and the Kia Soul Hybrid concept cars. The Soul Hybrid concept comes complete with a panoramic powered folding fabric roof, plus a transparent bonnet and floor, so the new hybrid powertrain and battery pack can be viewed by show visitors.
This Soul Hybrid features Kia's Gamma 1.6-litre petrol engine, mated to a 15 kW, 105 Nm AC synchronised electric motor, Kia's own CVT (continuously variable transmission), ISG (Idle Stop&Go) and 'regenerative braking' to re-charge its power pack. The prototype is designed to achieve a fuel consumption of 57.6 mpg and a CO2 figure of 117 g/km.
The Kia cee'd Hybrid has been created by Kia R&D to take part in 'real-world' test activities in Europe. Like the Soul Hybrid, the cee'd uses an upgraded powertrain with a 1.6-litre engine and 15 kW electric motor. Environmental performance targets are 58.9 mpg and a CO2 figure of 114 g/km.
As part of Kia Motors Corporation's continuing FCEV programme, the Kia Sportage FCEV is undergoing constant testing and evaluation. Now, Kia has transported this hard working prototype to Europe and it makes its European premiere at Paris.
Intensive research has resulted in numerous technical innovations, including a higher output 100kW (136 PS) fuel cell and a new lithium ion polymer 152 volt battery pack, which give the Sportage FCEV higher performance, a greatly extended 300 km driving range and a cold weather start-up capability to operate in sub-zero temperatures. The Sportage FCEV is equipped with hydrogen-powered fuel cells and a next-generation drive train, electric motor and control unit developed in-house by Kia.
More at
www.kia.co.uk
Comments