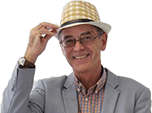 Wheel pressure 'should be maintained by motorists'
Holidaymakers looking to take their caravans on holiday this year need to make sure their tyre pressure is correctly maintained, according to an industry body.
Tyre specialist Protyre has commented that close to two million motorists in the UK are choosing against carrying out basic checks on their vehicles.
This could result in them invalidating their
car insurance
policies as a result.
Indeed, Barry Norris, technical information officer for the Camping and Caravanning Club, commented that vehicles should be maintained all year round.
"Tyres are a major factor in caravan safety and the club encourages caravanners to check their tyres regularly and not to forget that age deterioration can be a real problem," commented the official.
As much as £1 billion per year could be wasted by drivers who do not keep their tyre pressures maintained, according to research conducted by Cooper Tyre Europe.
Are you buying or selling? Click here to find out what Honest John has to say.
Comments