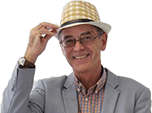 MINIs and BMWs Beat New Congtestion Charge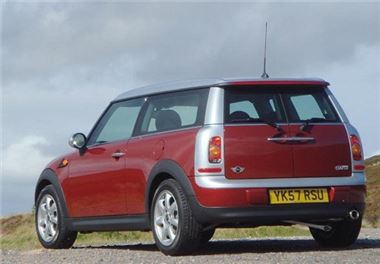 BMW 118d three- and five-door, MINI Cooper D and MINI Cooper D Clubman exempt from Congestion Charge.
Diesel-powered BMW X5 and X6 owners to celebrate and save £4,335 a year.
BMW X5 Sports Activity Vehicle cleaner than London black cab.
Independent analysis shows BMW Group cut car CO2 emissions more than any other manufacturer in 2007.
BMW and MINI's market positions as the number one premium cars within their segments in London were strengthened today with the Mayor of London's announcement of a new charging structure for entering the capital in a car.
New legislation that comes into effect in October means drivers of vehicles emitting less than 120g/km will be Congestion Charge exempt. Drivers of cars emitting between 120g/km and 225g/km will continue to pay the standard £8 a day fee, while those driving vehicles that record more than 225g/km will pay an increased daily charge of £25.
The change in charging structure means BMW and MINI owners will be financially better off than owners of other prestige cars. All MINIs and most BMWs will remain within the £8 threshold, but there was further good news for many BMW and MINI owners. The BMW 118d, the MINI Cooper D and the MINI Clubman D all fall into the new sub 120g/km Congestion Charge free bracket. This means that from October 2008 an owner of one of these models will save £2,040 a year driving in the capital compared to owners of non-exempt rival products.
BMW 118d three- and five-door, MINI Cooper D and MINI Clubman D exempt from Congestion Charge
Four of BMW Group's most fuel efficient production cars of modern times have set a new benchmark courtesy of advanced engineering. The three- and five-door BMW 118d now record an impressive 62.8mpg on the combined cycle with CO2 emissions of 119g/km – putting it into the Band B category for Vehicle Excise Duty. The BMW 118d now costs just £35 a year to tax.
The 110hp MINI Cooper D and MINI Cooper D Clubman both better these impressive figures. The MINI Cooper D is currently BMW Group's most fuel-efficient car recording 72.4mpg on the combined cycle and CO2 emissions of just 104g/km. The MINI Cooper D Clubman nearly matches these statistics recording 68.9mpg and 109g/km. Both cars are Band B in relation to Vehicle Excise Duty tiers and cost just £35 a year to tax.
All four vehicles employ technologies such as Brake Energy Regeneration, Auto Start-Stop and Electric Power Steering under the EfficientDynamics banner to help cut fuel bills and emissions. An optimum gearshift change indicator is included to encourage economical motoring. These innovations are in addition to high-precision direct injection engines on some models that further aid engine performance.
Jim O'Donnell, Managing Director of BMW (UK) Ltd, said: "While other manufacturers might claim to be environmentally-friendly, it is BMW who has followed through on its promise to lower CO2 emissions. Instead of producing one-off models or the odd concept car BMW has introduced EfficientDynamics across almost all of its range in 2007.
"No other manufacturer comes close to BMW in terms of combining the benefits of good fuel economy and low emissions while at the same time offering improvements in output and performance. This position was backed up recently in Autocar, who stated that "BMW and MINI combined cut CO2 emissions in 2007 by nearly as much as all other manufacturers combined. Quite an achievement."
Diesel-powered BMW X5 and X6 owners celebrate and save £4,335 a year
The BMW X5 3.0d and 3.0sd are now the only conventionally-powered vehicles in the segment with automatic transmissions as standard with CO2 emission figures that fall below the 225g/km band for Congestion Charging. The X5 3.0d has a CO2 emission figure of 214g/km, while the sportier twin-turbo X5 3.0sd posts a 216g/km figure.
The introduction of new legislation means the owner of a new diesel-powered X5 will save £4,335 a year in Congestion Charge fees compared with rival, non-hybrid Sports Activity and Sports Utility Vehicles. The low emissions rating for the X5 3.0d and 3.0sd also qualify it for Band F instead of Band G Vehicle Excise Duty, saving owners a further £95 a year. This benefit is set to increase to £190 a year from 1 April 2008 when the VED charge for Band G cars increases. The cost savings for X5 owners are considerable as diesel-powered models account for 95 per cent of annual UK sales.
The BMW X6, the world's first Sports Activity Coupé, is another model from the BMW line-up to slip under the 225g/km threshold for Emissions Related Congestion Charging in London. The BMW X6 xDrive30d and the X6 XDrive35d have CO2 emissions figures of 217g/km and 220g/km respectively. Despite boasting rakish looks and on-paper specification and handling akin to a sports car, BMW's EfficientDynamics technology ensures that these exciting high-performance diesels remain in the £8-a-day charging tier.
Cleaner than a London black cab
By comparison the latest diesel-powered BMW X5s emit less CO2 than the Mayor of London's preferred means of transport, the black cab. While the X5 3.0d and X5 3.0sd emit 214g/km and 216g/km respectively, the very latest LTI Vehicles TX4 2.5 produces 233g/km. By contrast the biggest selling BMW X3, the 2.0d automatic, produces just 178g/km.
It's a similar story with regard to fuel consumption. On the combined cycle the X5 3.0d achieves 34.9mpg compared to a black cab's 32mpg. The X3 2.0d trumps this by recording 42.2mpg. The X5 covers 9% more miles per gallon and emits 8.2% less CO2 than the black cab while the X3 covers 32% more miles per gallon and emits 23.6% less CO2. The average owner of a BMW X5 will do less than 10,000 miles a year, while the average London black cab will cover considerably more.
BMW Group cuts car CO2 emissions more than any other manufacturer
Independent research* has revealed that BMW is the manufacturer which cut its UK new car CO2 emissions the most between 2006 and 2007. Figures show that BMW and MINI together managed to slash CO2 emissions by 48,496 tonnes in a 12-month period following the widespread introduction of EfficientDynamics measures on its cars.
To calculate the figures researchers took the average CO2 of each manufacturers' models offered between 2006 and 2007 then multiplied that number by the number of cars sold. The resulting figure was then multiplied by an average annual mileage of 10,000 miles per car to calculate the overall CO2 figures and the savings.
In stark contrast to the efforts of the BMW Group some rival manufacturers actually increased their CO2 output during the same period.
*Autocar, 6th February, 2008
More at
www.bmw.co.uk
and
www.mini.co.uk
Full list of all cars under 121g/km at
www.honestjohn.co.uk/faq/faq.htm?id=81
Notes:
As of 27 October 2008 a new Emissions Related Congestion Charge will apply to all cars entering London. The following outlines the charging criteria:
* Bands A and B 100 per cent discount (£0). Includes cars in Vehicle Excise Duty (VED) Bands A and B (up to and including 120g CO2 per km) which also meet Euro 4 air pollution emission standards.
* VED Bands C, D, E and those in F with emissions up to 225g CO2 per km, as well as those registered pre 2001 with engines up to and including 3,000 cc, will continue to pay exactly the same daily charge as at present - £8.
* VED Band G and equivalent vehicles (above 225g CO2 per km), as well as those registered pre March 2001 with engines larger than 3,000 cc, will pay £25 a day.
Discounts and exemptions:
* VED band A will be eligible for a 100% discount for vehicles with the lowest CO2 emissions. This will replace the existing Alternative Fuel Discount. Drivers already registered for the Alternative Fuel Discount would continue to receive the discount until January 2010, unless the vehicle changed ownership.
* The current discounts and exemptions for Blue Badge holders and Taxis & Licensed Private Hire Vehicles would be unaffected by these proposals.
* Under the Congestion Charging NHS reimbursement scheme, eligible claimants are reimbursed the £8 daily charge. This scheme would continue for the £8 standard daily charge; however those drivers of Band G vehicles would only be eligible for £8 reimbursement rather than £25.
Comments