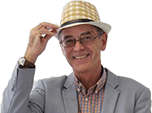 Learn Winter Skid Control

Why waste money on the latest gimmick this Christmas, when you could buy a present that really shows you care and which may even save the life of your loved one.
Rockingham has launched a new course which allows motorists to learn driving techniques for coping with extreme weather conditions - in their own cars.
It is estimated around 60 per cent of all fatal road accidents are caused after a vehicle has begun to skid, yet few drivers know how to regain control safely once grip has been lost.
As part of the Northamptonshire circuit's driver training programme, which aims to reduce the number of casualties on the UK's roads, DriveSafe is designed to teach individual drivers to prepare for the unexpected.
The two-hour course is aimed at people of all driving abilities to help them better understand their vehicle capabilities so that they can respond more effectively to a potential emergency situation.
Tuition begins with expert instruction in a theory session, providing participants with the opportunity to learn more about their vehicles and to recognise any possible defects.
They will also gain an understanding of vehicle stability systems and driver aids, such as Anti-lock Braking Systems (ABS), Traction Control, and Electronic Stability Control (ESC), and how these work to supplement the driver's own skills.
For the practical part of the course, participants will take their vehicles on to the Wet Grip area, where instructors will advise on how to cope with changing levels of grip on different surfaces, as well as the impact of wet and winter driving conditions.
The Wet Grip area's hydraulic kick-plate will force vehicles into a sudden skid, testing the driver's reactions to the full, while the water walls create a random series of obstacles and chicanes to test a driver's emergency avoidance skills at various speeds.
Charlotte Orton, Rockingham's Director of Sales & Marketing, said: "The DriveSafe course aims to prepare drivers of all abilities for the unexpected. We encourage the use of their own vehicle so in a real-life emergency they will know exactly what to do and how their car will react.
"A high proportion of accidents are attributed to skidding in bad weather conditions, and further driver training could help to reduce road casualties dramatically.
"DriveSafe provides a great opportunity for drivers of all ages and abilities to experience and understand the potential hazards o everyday driving, in a way they won't forget, which could potentially save their lives."
Based around the circuit's £1.5 million state-of-the-art Wet Grip, DriveSafe is the only course in the UK where motorists can learn accident avoidance methods and develop potential life-saving skills in their own car.
The Wet Grip offers a combination of surfaces which enables the facility to simulate the effects of hazardous driving conditions such as rain, ice and wet leaves.
With its additional hi-tech functions the facilities at Rockingham are more capable of simulating real-life driving conditions - at safe speed - than any other UK venue.
The DriveSafe course costs £175 per person, and can be booked on-line via
www.rockingham.co.uk
- the circuit's official website.
Comments