IAM Celebrates 60th Birthday with Party Event and Change of Name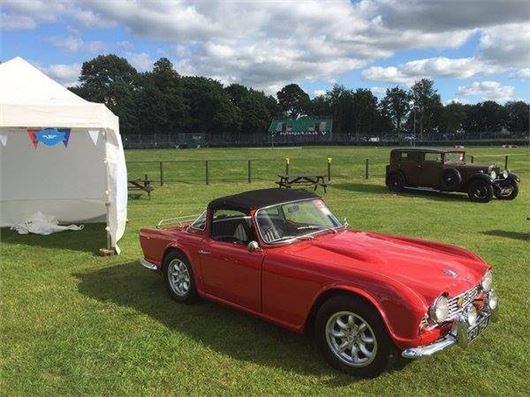 Published 06 July 2016
For its 60th Birthday on Saturday the IAM has changed its name to IAM Roadsmart to better reflect its mission to make smarter drivers and riders and improve road safety. 
The event on Saturday 9th July at the British Motor Museum in Gaydon has a vast array of classics on display including the 1966 Triumph TR4a in the photo and many near-unique rarities.
The party starts at 10am and admission is £10 per person which includes a barbecue lunch. Tickets can be bought in advance at https://www.iamroadsmart.com/carparty or on the day at the museum itself.
IAM RoadSmart (previously known as The Institute of Advanced Motorists) is been at the forefront of helping drivers and riders become safer on the road, leading to a reduction in the numbers of people killed and injured.
In addition IAM RoadSmart wants to help drivers and riders enjoy their time on the roads more, and this includes a range of Skills Days at race circuits around the country.
In 60 years, more than 400,000 drivers and riders have taken and passed the IAM's advanced test. There is a network of around 200 regional groups throughout the UK, manned by volunteers who deliver the charity's advanced courses.
Saturday will be a celebration of all things automotive, and everyone is welcome.
Special guests, and taking part in three 'Stars on Stage' discussion sessions are 1964 Monte Carlo Rally winner and all-round Mini legend Paddy Hopkirk and former Top Gear presenters Sue Baker and Chris Goffey. Joining them on the stage will be 18-year-old advanced driver Eloise Peabody-Rolf, IAM RoadSmart young driver ambassador.
In addition, under 17s will have the chance of driving a one kilometre course in a road car under expert guidance in co-operation with the experts from the Under 17 Car Club.
You can also pretend to be a drunk driver in a golf buggy challenge, negotiating a course wearing 'beer goggles' that simulate the effect of alcohol.
Highlight of the day will be a display of 60 cars representing each year of the IAM's existence – all of which have their own unique stories attached. Below are just a few examples.
1959: Austin A35. Now with MG engine gearbox and brakes, turbo engine, ventilated discs with split circuits and modified suspension. Capable of 140bhp and 0-60mph in less than eight seconds
1961: Morris Minor. Complete with semaphore-type indicators called trafficators, which still work. The owner also turns 60 this month
1963: Jaguar E-Type. Has complete original interior. Taken part in four Norwich Union classic car rallies in the 1990's. Featured in the book My Cool Classic car and now worth more than £65,000
1963: Aston Martin DB4 Series 5. Thought to be one of only 15 DB4 Series 5 cars made and the only one originally factory manufactured in Ice Blue with a red leather interior. Featured extensively on radio and Aston Martin calendars. Took part in the London New Year's Day London Parade 2002
1964: Austin A40. Neglected for 40 years, the car started first time when it came to be driven for its restoration
1965: Morris Minor. Took part in the Lord Mayor's Show in 2006 and now boasts a new mohair hood and leather interior
1966: Triumph TR4A. Took part in 20 of Club Triumph's biennial 48-hour 2,000 mile Round Britain Reliability Runs, more than any other car
1972: Fiat 500. Owner braved the London to Brighton rally alone this year in this diminutive car
1976: Ford Escort GL.
1978: Fiat 127CL. Believed to be one of only six surviving examples of this type in the UK
1982: Lotus Elite Riviera. Displayed at the 1982 Birmingham Motor Show. Run briefly by a senior Lotus director, then owned by the same person ever since. Now the only surviving example of this variant.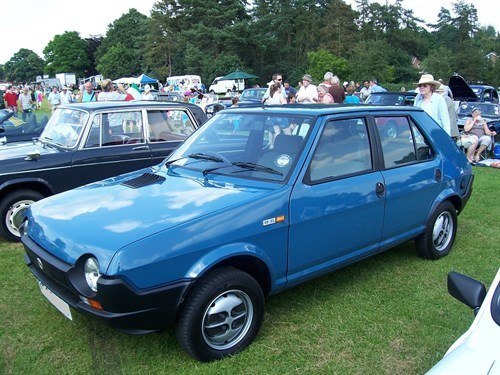 1983: Fiat Strada. Believed to be one of only four surviving examples of this type in the UK
1988: MGF Trophy. One of only 1,493 examples ever made
1992: Rover Mini Neon. One of only 1,500 made
2000: Land Rover Discovery 2 Autobiography, one of only two ever made. Part of a Land Rover Special Vehicles feasibility study into a special line of Autobiography vehicles. The programme was cancelled when Ford acquired the brand
2004: MG ZT 260. With Ford Mustang 4.6 litre V8 engine, this is one of only 883 of this model ever sold. Has 383bhp of power on tap
2013: Citroën C5 Touring HDi 1600 six-speed automatic. One of the very last of this variant to be built, featuring the now discontinued air suspension
2015: Citroën C4 Cactus, a working driving school car in vivid lime green and nicknamed Buzz
IAM RoadSmart has a mission to make better drivers and riders in order to improve road safety, inspire confidence and make driving and riding enjoyable. It does this through a range of courses for all road users, from online assessments through to the advanced driving and riding tests. IAM RoadSmart is the trading name of all businesses operated by the UK's largest road safety charity, the Institute of Advanced Motorists (IAM) and was formed in April 2016 combining the IAM, IAM Drive & Survive, PDS and IAM Driver Retraining Academy. The organisation has 92,000 members and campaigns on road safety on their behalf. At any one time there are over 7,000 drivers and riders actively engaged with IAM RoadSmart's courses, from members of the public to company drivers, while our Driver Retraining Academy has helped 2,500 drivers to shorten their bans through education and support programmes.
To find out more about IAM RoadSmart products and services visit the new website:  www.iamroadsmart.com
Comments
Author

Honest John
Latest