Updated Porsche Panamera makes its Goodwood debut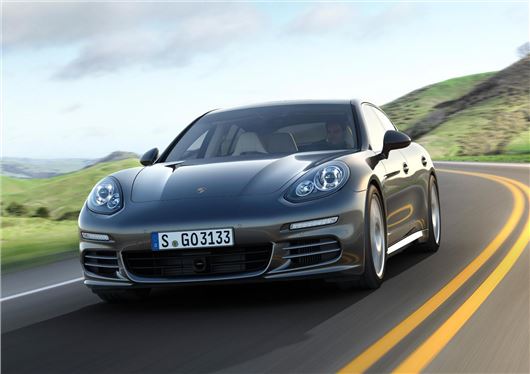 Published 11 July 2013
Porsche has introduced the updated Panamera four-seat GT car to the UK public for the first time at the Goodwood Moving Motor Show. The facelifted Panamera is available to order and is priced from £62,922, rising to more than £100,000 for the most powerful Turbo model.
Perhaps the most important new addition to the Panamera range is the S E-Hybrid. It features a battery pack which can be charged from the mains, which lowers the tailpipe emissions and means emissions of just 71g/km, despite there being 416PS on tap. There's also a new twin-turbo V6 engine on offer with 420PS, replacing the older, less efficient 4.8-litre V8 previously offered by Porsche.
While the Panamera is on display Porsche's main focus at the 2013 Festival of Speed is the 911, which celebrates its 50th anniversary this year. There will be 911s from every era, with racing and road cars on display and running up the famous hill climb. Find out more by clicking here.  
Comments
Author

John Slavin
Latest